Chat GPT Not Working: Here is the quick fix
Published on January 21, 2023 – Last Updated on October 2, 2023
Frustrated with Chat GPT not working? You're not alone. We'll help you figure out why it's happening and how to get your chat powered by artificial intelligence back up and running in just a few simple steps. Whether the issue is caused by a software glitch or something more complex, this guide will give you the information you need to solve your problem quickly. Most likely within minutes! So please read this article to find out how to fix your Chat GPT malfunction and enjoy its AI tool support again soon. As a side note, you can download our app for smartphones and access it for free with 100% uptime. Click on the image below!
Use PowerBrain Chat AI Tool for iOS and Android
You can download the PowerBrain app (powered by ChatGPT API) if Chat GPT is not working. Here are the links
iOS: ChatGPT Powered APPs
Android: ChatGPT Powered App
Why is Chat GPT Not Opening?
ChatGPT is a reliable and helpful AI Chatbot that answers internet-related questions and improves productivity for many users. However, some may experience issues with the chatbot not opening when attempting to use it. Most commonly, this can be due to too many requests being sent at once or server issues. If you find yourself in this situation, the best course of action would be to check your internet connection and browser settings to ensure they are up to date. Additionally, you'll want to double-check any error message that appears and reach out to ChatGPT's team of experts if the problems persist. Knowing why ChatGPT isn't opening will help you get back on track quickly and easily so you can continue taking advantage of its internet-based assistance!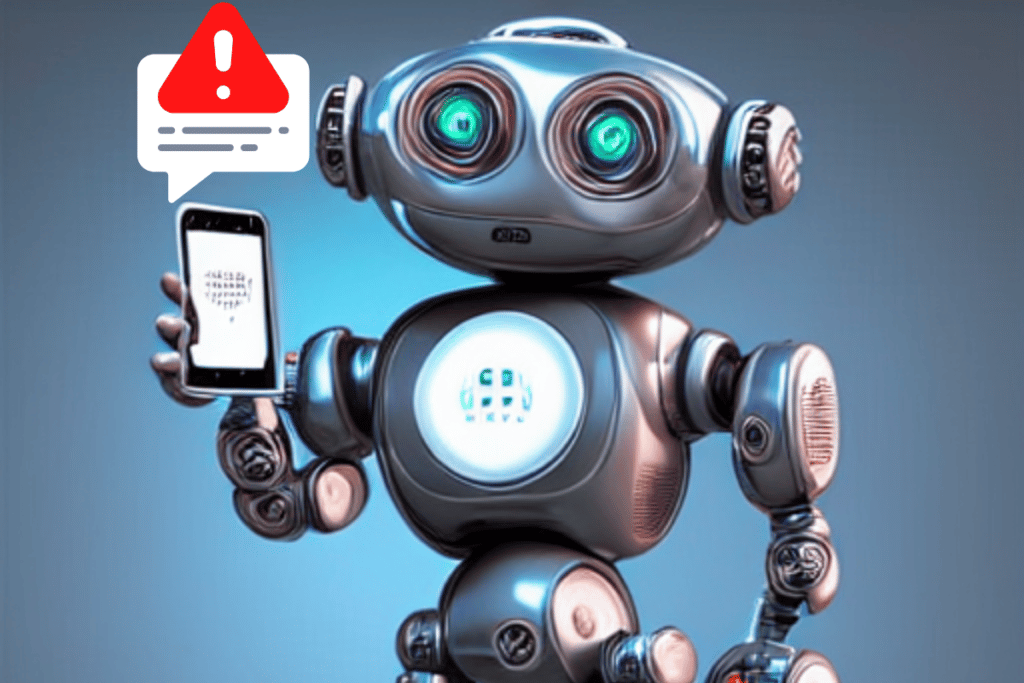 You can use the below instructions to fix the not working problem.
How To Fix Chat GPT Errors
The Chat GPT technology is new, so it's normal to experience some hiccups from time to time. Luckily, these errors are usually easy to fix, and it seems that Open AI officials are improving other site data interfaces in order to fix Chat GPT for its many users. Read more about how to use chatgpt on mobile.
Here are the most common reasons why Chat GPT is not working sometimes:
Server not working problems: either it is a login loop error or an internal server error.
High traffic: If multiple users are on their servers simultaneously, you may have some problems with the website loading.
Internet connectivity: To access Chat GPT, you will require an internet connection. You may want to check your internet speed.
Browser-related: Chat GPT users have experienced issues with their browser settings or extensions, causing the website not to work. You can try to clear data from your cookies in Chrome settings.
Working Solutions for GPT NOT WORKING
If you're having difficulty with ChatGPT, why not try a different browser? Opera, Chrome, Firefox, and Edge are all great options that usually guarantee fully compatible websites. So give one of them a go – it might just solve your problem!
Unfortunately, if you're living in a country where ChatGPT is unavailable, your platform access will be blocked. But don't worry! You can learn how to use a VPN and gain full access with our easy solutions below. So don't let geography keep you from using Chat GPT – take advantage of its powerful tools today!
Due to the immense popularity of ChatGPT, you may encounter a message reading, "We're experiencing exceptionally high demand. Please hang tight as we work on scaling our systems." If so, please be patient and attempt reaccessing it in a few hours – this chatbot is seeing substantial use around the globe!
Check The Chat GPT Server Status and If Your Chat GPT Account is Registered
If you are getting an internal server error or the Chat GPT service is down, you should check the server status of Chat GPT to ensure everything is running correctly. You can also check to see if your account has been properly registered with the system. So that you know, you will need a valid phone number in order to verify the OpenAI account.
Chat GPT Not Opening
If your Chat GPT is not opening, it could be due to network issues. It's possible that data from other sites may be blocking the application. In order to get a quick response and resolution for your problem, it's best to reach out to relevant customer service agents who are best equipped to provide assistance and solutions. They will be able to check network settings and other associated network elements that contribute to the chat not working problem and provide you with a quick solution so you can get back online.
How to fix Chat GPT Not Working Issue
If you find that your Chat GPT is not working, the best way to solve this issue is by contacting the relevant customer service agents. They will be able to check network settings and other associated network elements that contribute to the chat not working problem and provide you with a quick solution so you can get back online.
However, if there has been a malfunction or technical issue, they will need to investigate further to ensure that the Chat GPT system is functioning properly. Once this has been established, you should be able to use your Chat GPT again without any problems.
Use a VPN to bypass the error message
One of the quick solutions to the Chat GPT not working issue is to use a VPN. A virtual private network allows you to connect to the internet with a secure connection\, meaning that your data is encrypted and cannot be accessed or intercepted by other users. This makes it easier for you to access blocked websites in your region. You can also use a VPN to bypass the network issue error message that may prevent you from accessing Chat GPT.
Use a Chat GPT App whenever the server status is down
Some users have also reported that they can access Chat GPT using the chatbot app. The app is usually available on iOS and Android operating systems, so it's worth trying it if you're having trouble accessing the website. It could solve your problem, as the Chat GPT app works on an API different from the Chat GPT page.
FAQ
chat gpt wont open
If you're having trouble opening GPT Chat, there are a few things you can try to get it working again.
chatgpt obsolete jobs
chat gpt blank
chat gpt internet access extension
chat gpt remember conversation
chat gpt sign in not working
chat gpt something went wrong
error occurred
reinforcement learning
training data
certain types
More Resources on Chat GPT
The Takeaway
There are other methods that might not be working. However, some simple solutions exist to get it up and running again. First, you should check the server status and see if your account is registered. If everything looks good on their end, try using a VPN or a chat app to bypass the error message. Using one of these methods should help you get back into the chat room quickly. Do you have other methods to fix the Chat GPT not working errors? Let us know in the comments!