Chat GPT Article Writing: Why is it a great AI tool?
Published on January 18, 2023 – Last Updated on May 29, 2023
If you're a marketer looking for ways to streamline your content creation, artificial intelligence (AI) is an invaluable tool. By leveraging the Chat GPT article writing capabilities, you can quickly create materials with fewer resources, optimizing your workload and increasing productivity simultaneously. In this blog post, we'll explore why ChatGPT stands out from other AI-driven article-writing software and how it can be used to improve the quality of all your written content.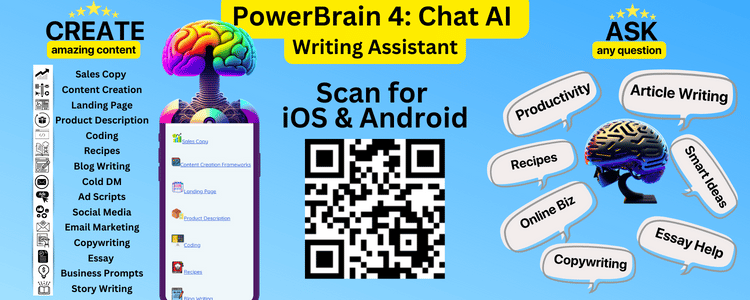 What Is ChatGPT? And can it really generate human-like text?
ChatGPT is an advanced language model developed by OpenAI, a research organization focused on artificial intelligence. By training on massive amounts of text data, ChatGPT has been designed to generate human-like language for decoding conversations and making a conversation in various styles. This AI technology makes it possible to generate text similar to what a person might write and can be used for creative tasks such as writing stories, blog posts, or even poems. In addition, the language models of ChatGPT have shown an impressive ability to be able to learn language patterns belonging to different styles and dialects, turning the AI into an incredibly powerful tool for anyone interested in writing or language processing.
Download the PowerBrain AI writing app:
iOS: AI writing
Android: AI writing
Make sure to check out our Web/Desktop AI Writing Tool AIBRB and our AI Tools Directory.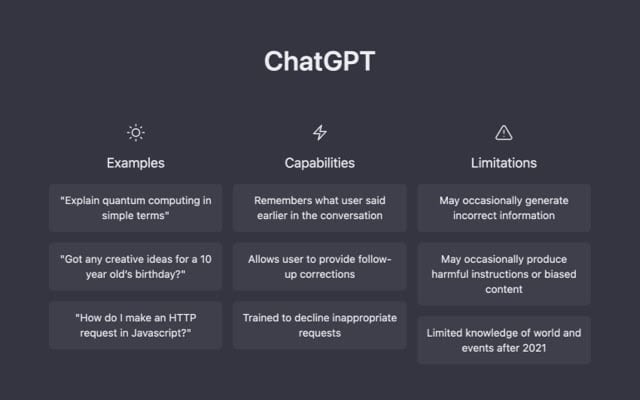 How are articles written with the help of natural language processing?
With the help of natural language processing (NLP), generating articles has become much more efficient and accurate. One of the major advantages of using NLP is leveraging a large language model to understand the nuances of language used with much greater accuracy. Furthermore, with the latest developments in AI and machine learning, it is now possible for computers to comprehend complex sentences and determine the correct phrasing to use to communicate an idea perfectly. This helps writers present their content professionally in a way that resonates with readers. All these things make NLP a great tool for producing written content quickly and accurately.
Chat GPT Mobile Application
Even though there is no official iOS or Android app for the Chat GPT by Open AI, there are several third-party mobile applications that have been designed to use the same language models as Chat GPT-3. These apps make it easier for you to generate text on the go and take advantage of the AI-driven capabilities of the app. This makes writing content much faster and more efficient, saving you valuable time that can be used on other projects.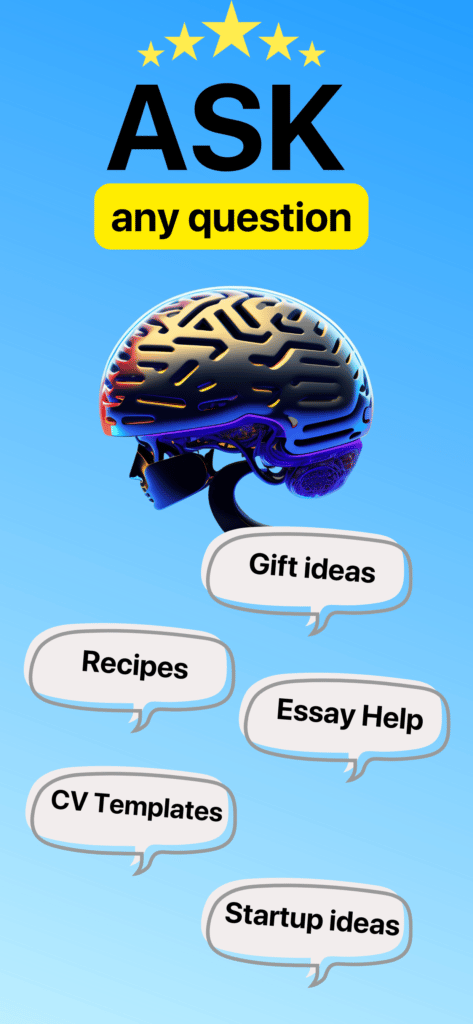 One of the AI Writing Assistant apps is called Power Brain and can be downloaded from the App Store and Google Play. It uses GPT-3 to generate text quickly and accurately, making it more convenient for you to write articles on the go.
Power Brain also has:
Long-form writer that does a pretty good job in creating articles from scratch. You can pick from various sections, and you can use this ChatGPT to produce a massive amount of content in a short amount of time.
Other potential applications consist of the ability to summarize an article, translate from another language and write niche blogs.
The answers section where you input short phrases and let ChatGPT respond and explain the exact facts.
Other Resources on ChatGPT:
Could ChatGPT AI take the jobs of human journalists?
The emergence of AI Journalism is a major advantage for the journalism industry, potentially impacting how news stories are collected and written. ChatGPT AI contains algorithms that enable it to write entire articles by responding to certain phrases and conversations. As a result, it has the potential to rewrite world news in novel ways that can be difficult for humans to copy. Currently, major media organizations are using AI reporting tools for mundane tasks such as sports or entertainment summaries; however, with further development, this type of technology could take significant strides toward automating comprehensive news reporting.
Human journalists could take advantage of AI to produce data content at a scale. I don't see a way for AI (artificial intelligence) or ChatGPT to take humans' jobs. It can potentially impact the number of human journalists employed to cover certain topics. Still, ultimately, the decision-making and editing of news is something other than what AI can perform (at the moment). AI journalism can be seen as an extension of human capability rather than a replacement for it. It could enable humans to write content faster and more efficiently, allowing them to spend more time on reporting and researching. Read the research report of Kellogg University here.
Do you know how to use ChatGPT?
Using ChatGPT is an easy and straightforward process. All you need to do is input a prompt or question related to the topic that you want to write about, and the AI will generate a response based on its language model.
To ensure that you get the most accurate results, using precise language when writing prompts, or questions for the chatbot is best. Also, you should always include relevant facts and information about the topic you are trying to write about.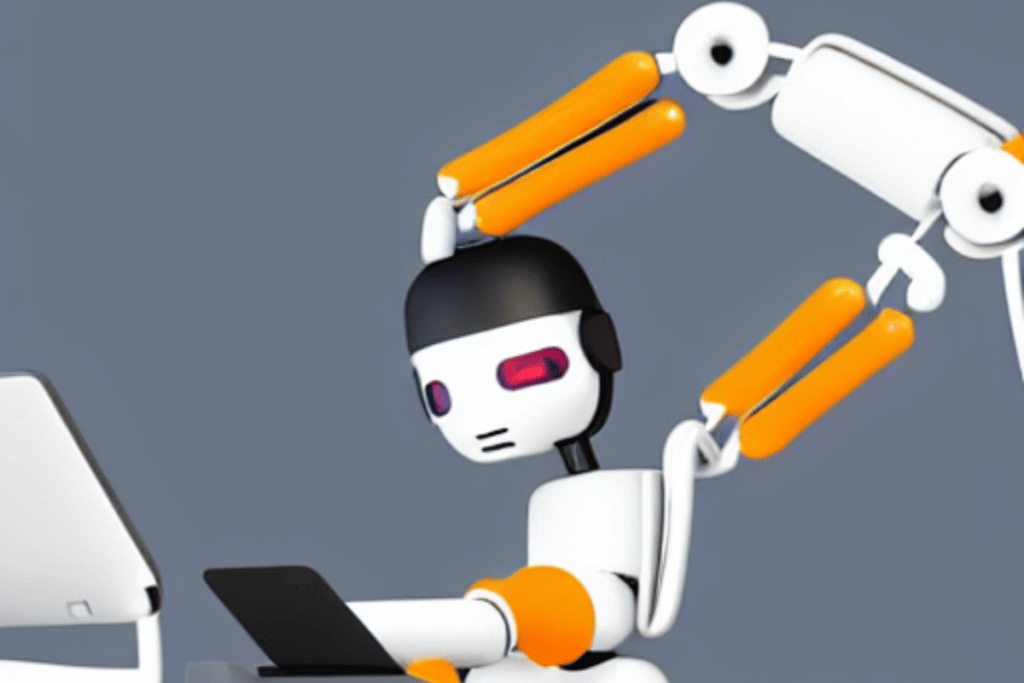 Once you have inputted your prompt, ChatGPT will provide a text-based response that can be used as the basis for an article or blog post. You can then edit and refine the generated text to create more readable and engaging content.
Finally, it is essential to remember that ChatGPT is not a replacement for human writers; instead, it can provide valuable insights and ideas that can help to create more engaging content. As such, it should be used as an additional tool to help you with your writing process.
Please don't use inappropriate requests in your words as it is trained to catch fast on a potential issue.
Please comment about your experience with ChatGPT and the article creation process.