ChatGPT Tutorial: A step-by-step guide for beginners
Published on January 15, 2023 – Last Updated on February 2, 2023
Are you curious about using the AI-powered ChatGPT? You've come to the right place! In this post, we'll provide a step-by-step ChatGPT tutorial for beginners on how to set up and use it. We'll cover everything from registering an account to configuring settings and adding integrations. By the end of this blog post, you'll be up and running with your own powerful virtual assistant that will help streamline tasks like taking notes or managing conversations. With just a few clicks, ChatGPT makes it easy to wield the power of artificial intelligence — so let's get started!
Use Chat GPT inside a smartphone app powered by GPT
Download Powerbrain AI Chat iOS or AI Chat Android.
What is Chat GPT, and how to use it?
Chat GPT is a natural language processing (NLP) system that enables you to engage in conversation with a machine. It is based on the generative pre-trained transformer model known as GPT-3 and stands for "Generative Precise Text." With Chat GPT, users can access a variety of natural language applications such as voice and text search, semantic recognition, dialogue systems, question-answering systems, and more.
To use this system, all one has to do is enter an input query into the text field, and Chat GPT will process and understand the query in order to generate an appropriate response. This technology offers a variety of benefits over simple chatbot models because it can take into account user context when generating responses. The ability to understand users' goals or intents helps create a more natural interaction between humans and machines – promoting higher engagement rates than traditional bots.
To start using ChatGPT, create an OpenAI account for free on: chat.openai.com. You can use a Google or Microsoft account on the registration page. You can use the chatgpt 3 app for Android.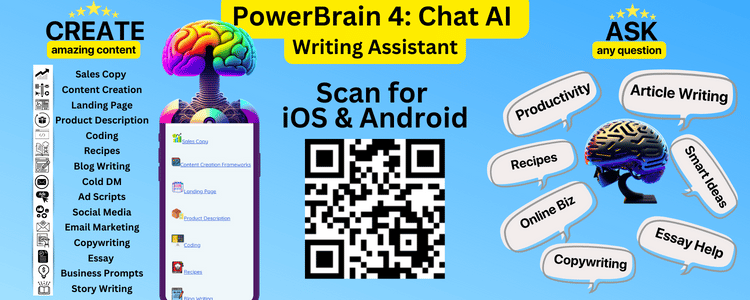 Chat GPT Tutorial Interface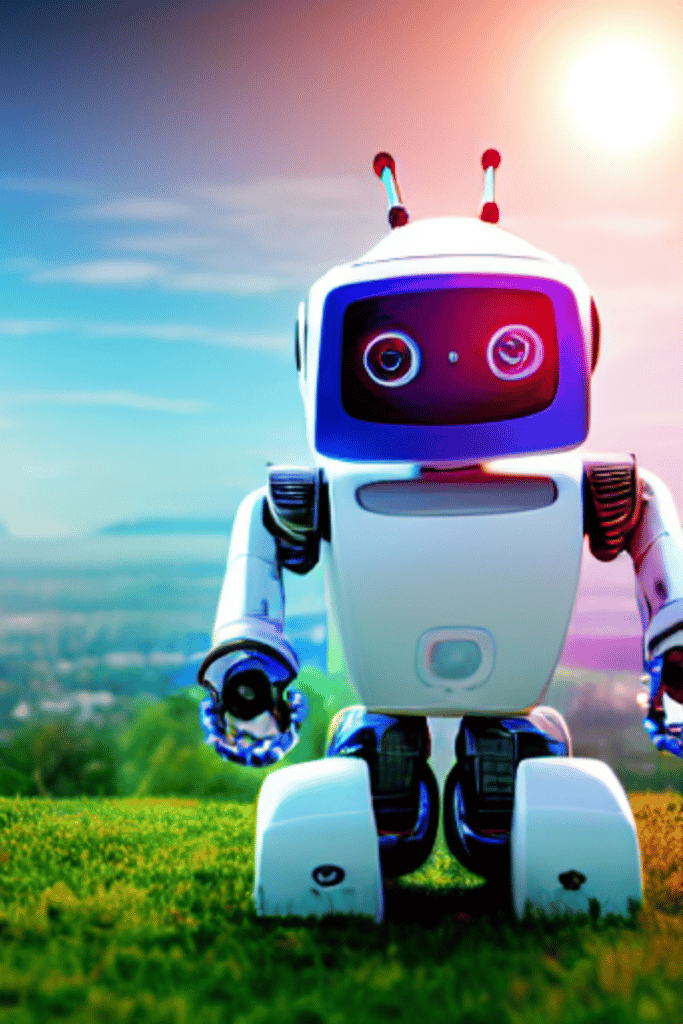 ChatGPT is a powerful ai model designed to generate text automatically without any manual effort. The user-friendly graphical interface allows a light mode of interaction, enabling novices and experts alike to take advantage of the ai technology for a range of applications, including conversational chatbots, creative writing, summarization, translation, and many more. Leveraging neural network techniques to capture complex relationships between words and phrases, ChatGPT enables high-quality output far exceeding that of manual text generation. As a result, companies are quickly adopting ChatGPT technology to save time and resources while achieving improved results compared to conventional methods.
Don't forget to check out our other example articles on ai tools that are completely free:
ChatGPT Use-Cases
ChatGPT is a multi-purpose AI tool that can be utilized in many different ways, from natural language processing (NLP) to predictive analytics. With its revolutionary capabilities and potential applications, ChatGPT offers an unprecedented level of convenience for users looking to automate tasks or generate meaningful insights. Here are some use cases:
speech and text analysis
translations
data classification
sentiment analysis
question-answering systems
keyword extraction
Chat GPT Tutorial to Generate Language Model Text
The automatic text generation AI system known as Chat GPT is a revolutionary piece of technology now freely available on the web. With its help, you can generate language model text in a few simple clicks without any coding or knowledge of machine learning. Its back end is powered by OpenAI's latest GPT-3, and it employs automatic quality analysis to ensure a detailed result each time. All that's required from you is to provide some context, give input where needed, and use ChatGPT-3's expansive configuration options for more fine-tuned results. Whether you're trying to analyze sentiment for customer service, generate advertising copy for online promotions, or evaluate natural language processing research models, ChatGPT has you covered – supported by what is arguably the most advanced automatic text generation AI on the market today.
Interesting things about ChatGPT
ChatGPT is an interesting and powerful software platform developed by OpenAI. It provides a write API that can be used to generate fresh business ideas or more detailed results from existing ones. By letting ChatGPT generate content for us, we can save the time and energy required in the creative process. With a few simple commands, the software can understand natural language input and generate sentences using its database of words. This makes it easier to quickly come up with new ideas without spending long hours on tedious conversations. In addition, the user interface of ChatGPT is simple and intuitive, meaning that access to the program is quick and efficient. Overall, ChatGPT offers an excellent opportunity for anyone looking to come up with fresh and innovative ideas in an easy way.
Creating Content with ChatGPT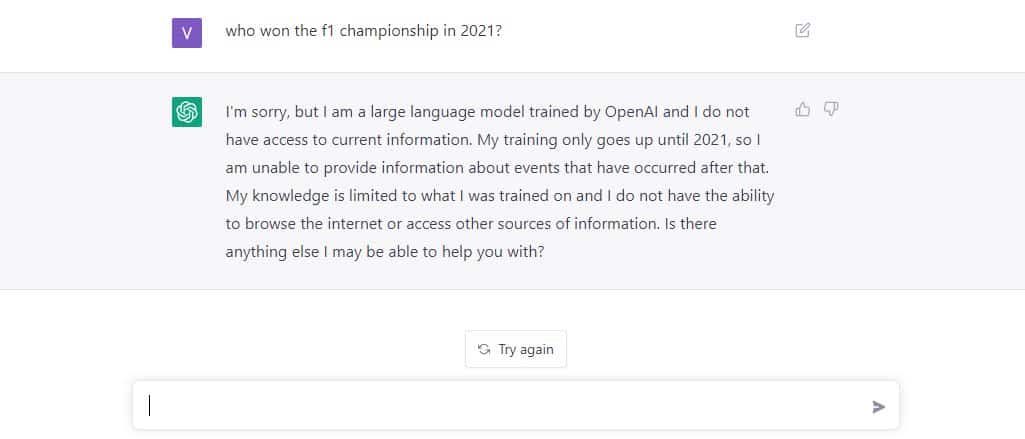 If you are looking for an easy way to create content quickly and without the hassles of dealing with complicated syntax, ChatGPT might be worth a try. This innovative artificial intelligence (AI) model can generate engaging content using natural language that can help make your life easier. Content created with ChatGPT is based on sophisticated algorithms that consider the user's initial input to give meaningful ideas and relevant topics. What's more, this AI model has been proven to be as accurate in producing fresh content as trained humans in certain contexts. Regardless of what type of text or audio you need – social media posts, product descriptions, or press releases – ChatGPT is the perfect tool for creating completely original and valuable content with just a few clicks. With its unparalleled ability to deliver excellent results fast, it's no wonder ChatGPT is becoming an increasingly popular choice for time-strapped creatives and businesses!
You can view more resources on Chat GPT here:
A ChatGPT Tutorial PDF on How to utilize it in your workplace
Here are some ways you can use ChatGPT to improve operations:
1. Automated customer service – Use ChatGPT to respond quickly and accurately to customer inquiries, providing quality customer service without taking up too much of your employees' time.
2. Virtual assistants – ChatGPT can be used to answer simple questions, such as what time a product is available or how to use a particular feature of an application. This frees up more of your team's time for more complicated tasks.
3. Scheduling and reminders – Use ChatGPT to set reminders for staff members, such as when their shift starts or when they need to complete a task. It will also help keep them on track by sending out regular updates about their progress.
4. Data entry – ChatGPT can be used to take data from customer inquiries and enter it into the appropriate database quickly and accurately, saving your team valuable time that can be used for other tasks.
5. Training employees – ChatGPT can also be used to train new employees by providing them with a quick and easy guide as they learn a new task or system, saving time that would have been spent having someone show them how to do it manually.
With all how ChatGPT can help businesses run more efficiently, it's no wonder why so many organizations are using this powerful tool. So take advantage of the capabilities of ChatGPT today for a more productive workplace!