ChatGPT is not available in your country? Here is how you can fix this.
Published on January 22, 2023 – Last Updated on February 19, 2023
Are you frustrated because ChatGPT is not available in your country? Don't worry; there's an easy fix for that! Today we'll be talking about how to access ChatGPT from anywhere in the world and make sure you can use all its features. In addition, we'll be exploring the different methods of setting up a virtual private network (VPN), enabling location spoofing, and much more — so if you've been wanting to use this popular app but have had trouble due to geographic restrictions, then look no further – You are at the right place! Let's get started.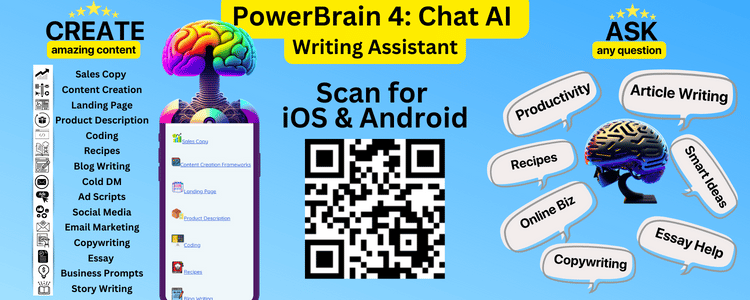 Use a recommended iOS or Android app
When looking for platforms to gain access to the OpenAI API, it is recommended to consider using a trusted app for App Store or Android Google Play, like PowerBrainAI.com. This application is not only available in your country but is also trusted by millions of users all over the world. It gives access to various data sets that will help you gain the insights you need. Many users have reported that this is the best way to gain direct access to ChatGPT's features.
If you want to use a similar app like ChatGPT you can download PowerBrain for iOS and Android.
iOS: Chat GPT iOS
Android: Chat GPT Android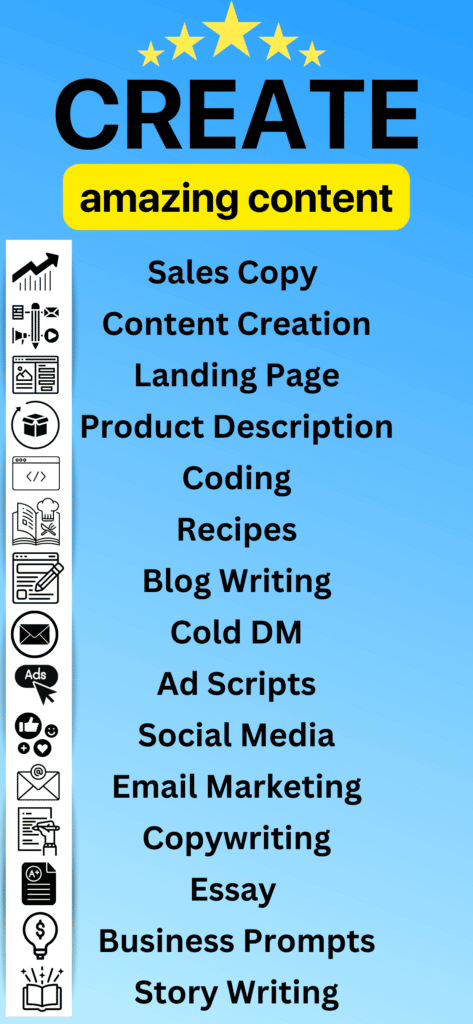 With this application website, you will be able to create full blog posts for free. Of course, if you want to use this AI writing assistant's paid services, you can create unlimited content on the Open AI API. This software requires no registration, and it is accessible from all countries.
By using the long-form writer, you will be able to create content and even generate images by using the Dall-e API.
Use a VPN Account
Accessing ChatGPT from countries where it is restricted can be a challenge, but with a VPN Account, it is possible to bypass any restrictions securely. Aside from a VPN Account, other alternatives, such as using an unrestricted browser or Incognito Mode, are available.
Using a VPN account will enable you to access ChatGPT OpenAI API services from anywhere in the world. A VPN securely connects your computer or mobile device to another network, usually that of a remote server, through an encrypted connection. The encrypted connection ensures that all data passing between your device and the remote server remains secure and private.
OpenAI Services Requires Local Phone Number to Verify Your Account
The OpenAI company requires everyone to verify their accounts with a phone number. This is meant to deter any suspicious activity and protect the site from being infiltrated by malicious or foreign agents. Many country-specific AI companies have found this system to be very effective in keeping their sites safe and secure. To sign up for an OpenAI service, users have to enter their country code along with a valid phone number and a password. This simple trick will work in favor of our users and make them feel secure as they explore the depths of our website.
Is Chat GPT available in your country?
OpenAI ChatGPT API is available in the following countries:
Antigua and Barbuda
Argentina
Armenia
Australia
Austria
Bahamas
Bangladesh
Barbados
Belgium
Belize
Benin
Bhutan
Bolivia
Bosnia and Herzegovina
Botswana
Brazil
Brunei
Bulgaria
Burkina Faso
Cabo Verde
Canada
Chile
Colombia
Comoros
Congo (Congo-Brazzaville)
Costa Rica
Côte d'Ivoire
Croatia
Cyprus
Czechia (Czech Republic)
Denmark
Djibouti
Dominica
Dominican Republic
Ecuador
El Salvador
Estonia
Fiji
Finland
France
Gabon
Gambia
Georgia
Germany
Ghana
Greece
Grenada
Guatemala
Guinea
Guinea-Bissau
Guyana
Haiti
Holy See (Vatican City)
Honduras
Hungary
Iceland
India
Indonesia
Iraq
Ireland
Israel
Italy
Jamaica
Japan
Jordan
Kazakhstan
Kenya
Kiribati
Kuwait
Kyrgyzstan
Latvia
Lebanon
Lesotho
Liberia
Liechtenstein
Lithuania
Luxembourg
Madagascar
Malawi
Malaysia
Maldives
Mali
Malta
Marshall Islands
Mauritania
Mauritius
Mexico
Micronesia
Moldova
Monaco
Mongolia
Montenegro
Morocco
Mozambique
Myanmar
Namibia
Nauru
Nepal
Netherlands
New Zealand
Nicaragua
Niger
Nigeria
North Macedonia
Norway
Oman
Pakistan
Palau
Palestine
Panama
Papua New Guinea
Peru
Philippines
Poland
Portugal
Qatar
Romania
Rwanda
Saint Kitts and Nevis
Saint Lucia
Saint Vincent and the Grenadines
Samoa
San Marino
Sao Tome and Principe
Senegal
Serbia
Seychelles
Sierra Leone
Singapore
Slovakia
Slovenia
Solomon Islands
South Africa
South Korea
Spain
Sri Lanka
Suriname
Sweden
Switzerland
Taiwan
Tanzania
Thailand
Timor-Leste (East Timor)
Togo
Tonga
Trinidad and Tobago
Tunisia
Turkey
Tuvalu
Uganda
United Arab Emirates
United Kingdom
United States of America
Uruguay
Vanuatu
Zambia
What are the countries where Chat GPT is not available?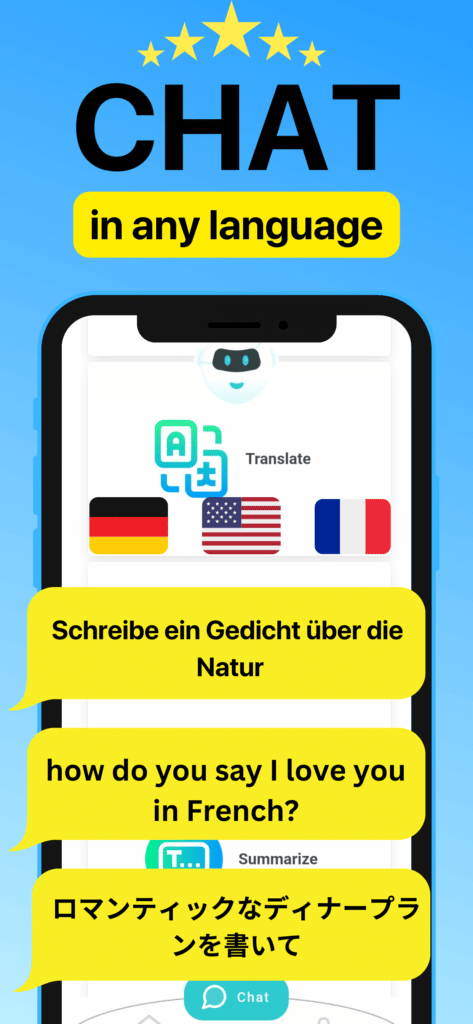 We have learned from our readers that they have tried to sign up for an OpenAI from the following countries, and they were denied access to ChatGPT:
China
Russia
Vietnam
Egypt
Iran
Ukraine
Kazakhstan
Mauritius
If you are looking for solutions to ChatGPT is not available in my country, please check out the resources below.
More Resources To Use About Chat GPT
why is chat gpt not working
supported countries
openai api application
temporary phone number
openai's api
artificial intelligence development company
Conclusion
If you are on the blacklist of OpenAI ChatGPT locations, you can sign up on one of the alternatives apps like PowerBrainAI. You can search for it inside App Store and Google Play. We hope our article helped you find alternatives for ChatGPT. If you have other options to sign-up for ChatGPT from not accepted countries, please comment below.