Know the Reality of Meditation First before choosing the best meditation app which fits your needs.
Before we can succeed in obtaining the benefits of meditation by practicing a rigorous regimen of the same, we should be aware of the meaning of the term. Whenever we think about meditation, the thought of religious beliefs and specialized instructors helping people for doing the same comes to our minds. But real meditation is something very different from all this, and as part of the "good news," we can even say that it is something simpler.
In the most basic terms, you can interpret that meditation is the act by which you can control your mind such that you can achieve a supreme level of focus and attention. No matter what component you add to this simple term of meditation. The reality will never change.
The reality is that anything you do as part of your meditation regimen will always be centered around the pivot, which is called attention. Meditation will always enhance attention, and you should never expect miracles out of it. It is this attention and self-awareness, which is generated by meditation that, in turn, helps in providing other benefits to the body.
Some Misconceptions about meditation apps
Young woman meditating using a mindfulness app while sitting on the floor at home
All of us must have seen people talking and writing about meditation, promoting daily meditation apps, and their excellent effects on the human body that promote better health. But in reality, one who is unaware of the proceedings and the effects of meditation will always have a question in their mind that "Is it true that focusing on the mere intake of breath and then its expulsion be that helpful in promoting better health? "
This is a very prevalent misconception that surrounds the whole practice of meditation. These stereotypes that are present around meditation have always made people skeptical about its benefits such that they have been reluctant to try the meditation techniques more often than not. These stereotypes need to be dealt with seriousness and be removed by those who are aware of reality, such that more people can seek benefits from the practice of meditation.
Coming to Guided Meditation
Now that we have explained the real meaning of meditation, we can turn our attention to the main aspect which this article needs to talk about. The thing which we intend to highlight in this article is the process of guided meditation.
Guided meditation is something that all of us are aware of but do not know about its intricacies very well. As per the literal meaning, guided meditation is the process by which a person undergoes meditation while someone else is guiding them through it by their instructions.
Guided meditation can be facilitated by specialized instructors who have been facilitating the guided meditation techniques for years together now. It is a very popular method of meditation and has proven to be beneficial for many people.
An App for Guided Meditation
But just like its basic premise, even guided meditation is surrounded by misconceptions. The biggest misconception is that you require a person as an instructor or guidance to perform guided meditation. Guided meditation can be done with the help of music, dance, and even guided meditation apps. The Mindtastik meditation app is considered to be a pioneer in the digital field as far as guided meditation is concerned.
Many of the experts regard the app as the best-guided meditation app. For the Android platform, a free app providing guided meditation that can be installed can be hard to find. Mindtastik has been adjudged as the best-guided meditation app on Android. With the passing years, the Mindtastik app has been on an expansion spree. As part of the same, the app has launched its versions on iOS as well, where it has been rated highly, just like on Android.
Now, when we are saying that it is the best-guided meditation app for Android and the best-guided meditation app for iPhone then the claim has not been made by the app itself but has been reported by journals, which have published some of these reviews from all across the world.
***
The Best Meditation App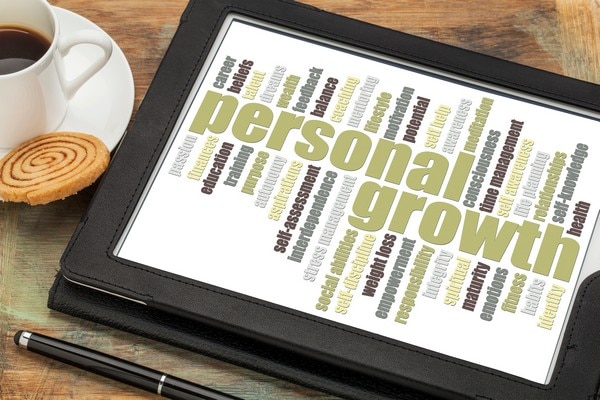 Coming back to the Mindtastik guided meditation app, there are a lot of benefits that it has been known for. The app is known to evoke positive feelings and helpful emotions in its users. A popular journal from London has mentioned this feature of the Mindtastik as the "Positive Mindfulness Meditation App."
The users have shared some delightful experiences which they have had with its use. As per their reviews shared online on different social media websites, they have said that it is an utterly simple app that can be used by anyone, anywhere, anytime.
Another very helpful feature that the Mindtastik meditation app offers is its customizability. Users have the freedom to choose what type of background they want to have during their sessions with the help of this app Complete Meditation App. It allows users to choose between rain, chimes, or music among other options. The user can also select how they would like their voice to talk- slow or fast, etc. And it does not just end there! Another popular journal from Croatia has said that Mindtastik also helps one integrate mindfulness into daily life through breathing exercises. What more could a person ask for? A calm mind and an active lifestyle go hand in hand with each other!
A Blend to Make It the Best Meditation App
Mindfulness is the condition in which the person becomes able to be aware of their mind, actions, and body. When the person can be attentive towards their actions, then they can avoid those that are causing harm to their personality and perform those that are important for them.
In this way, personality development takes place. Now when we talk about apps, then you might find meditation apps very commonly, but finding a mindfulness app on Android will be extremely difficult.
Mindtastik app effectively combines the effects of basic meditation along with mindful meditation in a single platform. That is why it is gaining popularity rapidly. If you ever search for a good mindfulness app on Android, then your search will end up on the Mindtastik app itself. Just like other benefits, promoting mindfulness is a key feature of this app. It is being rated among the best mindfulness apps today.
A Personalized App
Personalization is a very important tool that is provided by the Mindtastik app. If your attention span is not as high as others, then there is a feature by which you can choose to meditate only for a few minutes every day. If you want for a longer duration of guided meditation, then this best-guided meditation app can go on providing you these benefits for ours altogether.
When we say that it is the best meditation app, then the list of its characteristics does not end here. The benefits of the guided meditation provided by the Mindtastik app have been shown to enhance sleep. It is not just a claim, but it has got the reasoning behind it as well that says that guided meditation has a depressing effect on body systems that helps them to relax. In a relaxed state, it is easier to sleep consequently.
How It Works – Meditation, Mindfulness & Relaxation apps
The app very effectively takes you into a deeper state of consciousness where you are not able to think about negative thoughts, which ultimately makes you resistant to any sort of depression. It is due to this effect that it has been counted among the best meditation apps in the world.
Allowing you to become repulsive of any negative thoughts and moving you towards a saner state of mind is an achievement that is extremely rare when you talk about the objectives of these daily meditation apps. But Mindtastik is known to achieve all this with its patients.
That makes use of basic psychological principles. One of the principles which it uses to enhance confidence among its patients is the providing of affirmations. Positive affirmations serve as a motivation for the person who is suffering from a depressing phase in life. Giving affirmations make the person secure and helps them in cultivating an attitude such that they do not have a fear of losing anything.
Another reason why it is the best meditation app available today across various platforms is that it has evolved ever since it was launched by the developers. By evolution, we not only mean the technical updates that have been brought in by the developers of the app but at the same time, they have also inculcated newer principles of psychology and treatment that have enhanced their overall profile as a self-help app as well.
Best Meditation App as it addresses the Key Issues
The major problems which are faced by any patient suffering from psychological distress include one at its top, which we call privacy issues. Any psychological patient is reluctant to seek medical attention because they feel that if they interact with anyone and communicate with them about their problems, then it will end up being a lecture for them and will rather be a disappointment when it comes to personal confidence. For such people, a self-help app such as Mindtastik is a great way of getting themselves a type of liberation.
Now, as a self-help app, the Mindtastik app has been supportive of medical treatments that have been rendered to patients who are suffering from psychological distress as it is an addition to all these treatments and has safely been accepted by patients from all over the world.
The main reason for this is that being a self-help app, it has always preserved the privacy of the patient and that they have never had issues of the reluctance of interaction, something that is very common among patients of psychological distress.
Also, there are pricing policies that are present within this app, as well. These are regarding the types of guided meditation protocols that you require as a patient. Even if you compare among the daily meditation apps present on Android as well as iOS, you will find that the Mindtastik app has the most affordable plans. It is due to this affordability and supreme quality that it is counted among the best meditation apps in the world.
Beyond Meditation
Most psychological problems are associated with stress, anxiety, and depression. You may say and feel that these three problems can be dealt with by taking help from any other daily meditation app as well, so why go for Mindtastik? You should be aware of the fact that the Mindtastik app does not only deal with these problems effectively but has a greater horizon as well when it comes to dealing with patients of mental distress.
Mindtastik App has specially designed plans and programs which help in personality development and have shown an increase in self-confidence among patients of psychological distress.
This is because the guided meditation provided by this self-help app is focusing on providing motivation and affirmations as stated earlier, which have shown positive effects on the confidence of the patient It is believed that if the personality of the patient changes and they can develop confidence in themselves, then any sort of mental distress can be dealt with very effectively provided that medical treatment is also sort by the patient.
Conclusions
In the end, the ultimate decision of choosing the self-help apps for meditation lies on the user only but reiterating the fact that Mindtastik has been adjudged as the best meditation app and that it has got extremely good reviews from the users has only strengthened the case for this app.
Apart from this, the evolution of this app with updates and new techniques has taken it from strength to strength. Whenever self-help apps are reviewed, then the Mindtastik app always takes a higher pedestal among them. Thus, it can be said that Mindtastik will be a great choice if you want a self-help app for your meditation program.