Best Meditation Apps you Should Try in 2023
Published on December 9, 2021 – Last Updated on January 9, 2023
Meditation is one of the best ways to relax and find inner peace. If you are looking for a way that helps your mind remain calm, then meditation can be a great choice. Many meditation apps can help you achieve this by guiding you through the process from beginning to end.
Meditation apps are designed to make meditation easier for people who want to try out this ancient practice but don't know how or need a little guidance getting started. With regular use, you'll learn how to meditate on your own time, anywhere, which is much more convenient than trying to fit it into an already busy schedule!
For this reason, we have tested and compiled a list of the best meditation apps you can use in 2022 to live a better life.
Click here to jump directly to the download section!
These are the best meditations apps of 2022:
MindTastik
Meditation Studio
Insight Timer
Simple Habit
Headspace
Unplug
iBreathe
Prana Breath
Ten Percent Happier
Free Guided Meditations to Start your Meditation Practice
Today, most meditation apps provide free guided and unguided meditations to help you get started. These are great for people who have never tried meditation before or need a little guidance getting into the right mindset.
The best part is that these free guided meditations are often very short, so you can squeeze them in even when you're short on time. Many of the apps even have a timer so you can track your progress.
Once you've gotten comfortable with the guided meditations, you can move on to longer and more challenging ones. But it's important to start slow and not overwhelm yourself. Like anything else, meditation takes practice!
The Best Meditation App for 2022
We all know the big companies like Calm app and Headspace, and we acknowledge their quality. However, in this review, we have decided to give a chance to smaller meditation apps that we think to deserve some recognition.
Most the meditation apps can be considered mental health apps and target the following problems most of us are facing on a daily basis:
Anxiety is one of the most common mental health problems in the world. It's estimated that about 18% of adults in the United States experience anxiety disorders in a given year.
Stress is another common mental health problem that affects millions of people every year. If left untreated, it can lead to many other problems, including depression, heart disease, and obesity.
Depression can become a serious issue when left untreated. It's the leading cause of disability worldwide and majorly contributes to suicide rates.
Low Self-Esteem is one of the major problems that people face around the world. If left untreated, it can lead to anxiety, depression, and other mental health issues.
Lack of Focus, Clarity, and Productivity can affect anyone at any time. It can be caused by stress, anxiety, or depression and can lead to several problems in different areas of life.
Breathing Routines are really helpful in dealing with calming anxiety and stress.
Sleep Stories, Sleep Music and Bedtime Stories, can help you cure insomnia and get a good night's deep sleep.
Most of the meditation apps of 2022 are looking to treat the stress as mentioned above, but not all of them focus on the root cause of all these problems.
MindTastik is our Pick for The Best Meditation Application
You may be thinking that we have chosen to include this meditation app subjectively; however, there are plenty of reasons we have favored this over the other meditation apps.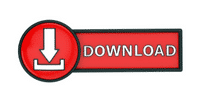 The most relevant argument is that this app was featured in a research study on Pubmed by the Department of Clinical Psychology and Psychotherapy, Friedrich-Alexander-University Erlangen-Nuremberg, Germany. The study concluded that using meditation tracks found inside this app can effectively treat procrastination.
Another significant achievement is that this app has been proven to be useful in reducing stress. For this reason, it was included in the best meditation apps top of Digital Trends.
Mindtastik is a meditation app that helps users develop mindfulness through short meditations, guided meditation sessions, and life coaching. Mindfulness can be practiced at different levels, so no matter your experience with meditation before or how often you plan on practicing, it should work out well for beginners! The free videos available in our application are perfect ways to ease into mindful living while finding new tools within themselves along the way, too, like more energy or less anxiety from tension headaches.
The Mindtastik app contains a lot of content that is perfect for beginners. Meditation and music are great for helping you develop mindfulness and find a new sense of clarity. This app is very helpful in reducing stress and anxiety, and it has tens of guided sessions on this theme.
The Content: Prime Your Negative Subconscious Thinking Patterns
We like this app because it provides personalized-based meditations that cover most of the known problems. The mindfulness meditation included inside is split into the following categories:
Substance abuse and addiction
Teenage issues
Anxiety and stress management
Self-esteem and confidence
Addictions and substance abuse
Issues that young people confront
Stress relief and anxiety management
Self-esteem and confidence are two common problems
Mood Tracker for Depression
Self-care and personal development
Phobias and anxiety disorders
Love and relationships
Structured courses for stress management and relaxation
Sleeplessness
Women's health, pregnancy meditations, and a hypnobirthing app section
Weight loss and eating disorders
Fast practice guide on how to integrate the meditations
Walking Meditations, Nature Sounds, Classic Guided Meditations, Breathing Exercises
For both kids and grownups, there are Bedtime Stories
Chronic pain meditations
Music tracks and ambient music
Deep breathing exercises for calming anxiety
Meditation timers
This app is a great starting point in practicing meditation and is packed with lots of mindfulness exercises. The app is a free version and includes 10% of the content for free. If you decide to subscribe, there is a seven-day free trial and enough time to test the app and confirm it is one of the best meditation apps.
The price
As previously stated, you can download the app and get instant free access, and you can also test it with a free seven-day trial. The premium version starts at 4.99$/month, and if you pay in advance for the whole year, you benefit from free two months (A yearly subscription = 49.99$). This price is the best one you can find on the market, and take into consideration that this app is perfect for improving sleep and provides new meditations weekly.
Download
MindTastik is the perfect solution for those who need a little help staying sane and refreshing all the time. Our mindfulness experts offer guided meditations, five-minute meditations, ambient sounds, soothing music, and more to give you options on how to stay relaxed throughout your day. In addition, we provide free trials so that you can try it out before making any commitment. Once activated, our trial will give you unlimited access to personalized-based meditations, 5-minute practices, as well as an easy way of tracking progress towards mindfulness with a range of different features, including reminders of what's coming up in your day ahead!
Download Meditations by MT – Self
Get it for iOS: Meditation App
Download Google Play Store: Meditation App
Meditation Studio
Meditation Studio is a free meditation app that offers more than 200 meditation options, whether you're looking for sleep aids or anxiety relief. In addition, the app features collections of themed groups that make it easy to find what your needs are — like Be Awesome, which has exercises focused on creativity and confidence! Add these sessions onto the list so they can be accessed offline anytime or sync them across devices using Apple Health. There's also a free trial available with in-app purchases prices starting at $8 per month (depending upon billing frequency).
Make sure also to check out our hypnosis apps post, where you can find more apps from where to pick.
This app includes short meditations for everyday life without needing your meditation coach. In addition, you can start your mindfulness education with this app as it has an extensive library, and each category has its top guided meditation.
Download Android: Meditation Studio
Download iOS: Meditation Studio
Insight Timer
Insight Timer has over 45K free meditations, making it one of the biggest apps without subscription fees. You can filter by need (stressing out? Sleep deprived?), time duration (5 minutes – 30+ mins), or specific benefits like relationships & spiritual well-being! Join their community now for access to more than just mindfulness practices; exclusive events are guaranteed not found anywhere else, a global community of meditators, and more.
It is truly one of the best meditation apps; however, the massive collection of meditations may overwhelm beginners. In addition, this app doesn't offer personal guidance like other apps and is recommended for the more advanced meditators.
Download Android: Insight Timer
Download iOS: Insight Timer
Simple Habit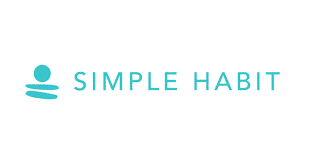 When you're looking for a way to improve your well-being, there is nothing more important than getting the right amount of sleep. That's why Top psychologists and therapists have recommended simple Habit as an essential app on one's journey towards happiness in life – from marriage or parenthood all the way down through work! So join over 5 million people who already utilize this powerful tool today so that together we can be healthier at every stage while feeling contented with our lives overall.
This app can be used for a fall asleep meditation when you're having trouble falling asleep or even if you want to relax before bed. The app features ambient music, mindful eating meditations, and exercises to manage anxiety.
We only dislike simple habits because the meditations are way too short, and we doubt you can achieve long-term benefits. However, if you are into building a daily habit of meditation just for relaxation, the app fits perfectly with your needs.
Download Android: Simple Habit
Headspace: Meditation & Sleep
The Headspace app doesn't require any introduction as it is the best-known application for meditation. Headspace offers over 200 meditations for users to choose from whether they're searching for something specific or just looking to get started. In addition, the Headspace Method is a mindfulness-based program designed by leading psychologists so that anyone can develop their own meditation practices no matter where they are in life!
Headspace offers courses with different themes, ranging from your health and happiness to relationships. These courses are designed to guide you towards a better life by making meditation fun and accessible no matter your schedule or location!
We love Headspace for its personality, friendly user interface, beautiful design, and the quality of meditations offered in all their collections. But it can get pricey if you want access to everything because the unlimited access is over $12/month. However, there is also plenty of free content for you to practice meditation.
Download Android: Headspace
Unplug Meditation
There's nothing better than meditation when you need a break from the daily grind. Unplugged offers guided sessions that will help get your mind right and also let users self-direct with timers or background sounds of their choosing! The app is perfect for those times when work feels like too much–just five minutes can make all sorts of stress disappear (and it only takes one session!). If this sounds good to do at home as well, then try out its 30-day challenge, where they provide more guidance on how best to utilize these practices daily.
We love the Unplug app because it is simple and straight to the point. The app offers a variety of meditations that last from just one minute up to 20 minutes, so you can find what works best for you on that day!
Price
The app is About $8 per month, $60 per year. However, it offers a two-week free trial and is probably exactly what you need if you are a beginner meditator looking for individual exercises.
Download Unplug App
iBreathe
If you're looking for a way to experiment with different types of meditation, this app can allow that. The features let users take control and adjust session length as well as the amount they want in each technique during their sessions. This app is perfect for those looking to try out the mediation workout.
iBreathe provides more than two hours of meditation sessions that are categorized into beginner, intermediate and advanced classes so users can choose their own adventure depending on what they feel like practicing each day! The background music in this app is beautiful as well, with a variety of genres to choose from.
We love that this app offers a variety of sessions and lengths, so you can really customize your practice!
Download iOS: iBreathe App
Prana Breath
The Prana Breath is a free meditation app that is easy to use, though it gives you plenty of options to increase your meditation technique over time. You can work by length or goal – such as improving memory retention and reducing how often you get sick–and features routines for quitting smoking or tackling emotional eating in addition to a variety of drills on this version too!
We have tested Prama Breath, and alongside other features, we can say that this app is beneficial to improve focus, and it is overall a great app to begin your practice.
Download Android: PranaBreath
Best iPhone Meditation App
MindTastik Meditation & Sleep App is one of the best iPhone meditation apps that will help people learn how to meditate and provide guidance for regular practice. Headspace is another popular app and offers a 10-day trial before requiring a subscription. The app provides quick, 10-minute meditations for beginners as well as more advanced options for those looking for a deeper practice.
Calm.com is another popular option that has been designed to help people as an anxiety and stress app. The app offers both free and paid content and has been rated by users as one of the best in terms of providing support and guidance. There are many other great meditation apps available, so explore until you find the one that best meets your needs.
FAQs
How Do Good Meditation Apps Function?
Meditation apps are great for anyone looking to learn and master various meditation skills. They offer mood trackers; the expert suggested meditations with timers on them so you can keep track of how long your sessions last or what time period they fall into (like during work hours), as well as community features that connect people who practice this same type of thing at the same moment in their lives!
What Do I Need to Know Before Downloading an App?
Apps like Headspace and Unplug meditation are great for beginners because they offer introductory exercises that walk you through the basics. Once you have got the hang of how it works, these apps also give you the freedom to explore yourself! However, many apps offer free content, and these are ideal for those who want to explore different types of meditations on their own.
What Are the Advantages of Using a Mindfulness App?
Meditation apps are an easy way to get started practicing mindfulness. The guided exercises and expert advice will help you tune into your body stay in the present moment with practices like breathing techniques or yoga (or "mental sleep"), which can improve focus on tasks throughout everyday life as well process new information better because of its effectiveness at calming our minds down when they're stressed out! Using one also builds up skill sets necessary for accessing a calm, focused state–allowing people who practice these meditation habits more easily access them day to bring themselves back from any stressful situation without even noticing how much time has passed by while doing something else entirely unrelated until it's "all done."
What About Drawbacks?
Like anything meant to be helpful and therapeutic, meditation apps can fall short if they're not used correctly! If you tend to rely on these programs as crutches for when you have no time or miss sessions regularly–or only do them when you feel like it–you won't get the full benefits these apps offer. Instead, use these programs as a means to an end, and your experience will be far more enjoyable!
Are Meditation Apps Worth It?
With the abundance of apps and online guides available to help you meditate, it is easy for newbies like me who are just starting out. These tools provide intuitive features such as trackers that keep metrics updated on your progress throughout a session or even after one missed day – which really helps motivate us when we need some extra inspiration! According to meditation experts, these apps are effective for people who want to learn how to meditate and develop a consistent practice.
Best Meditation Apps Conclusion:
Meditation is a practice that has been around for thousands of years and can be done in many different ways. If you're looking to find inner peace or need some help relaxing, then meditation might be the answer. There are plenty of apps out there designed to guide you through your first few sessions, so it's as easy as possible – but with regular use, all those benefits will come naturally! Which app do you think would work best for someone who wants to start meditating? Let us know in the comments below!
Tags: sleep stories, cognitive behavioral therapy, guided meditation, deep breathing, guided meditations, other meditation apps, sleep meditations, free app, meditation app, meditation library