12 Relaxing Nature Sounds
Published on November 14, 2019 – Last Updated on May 9, 2022
Are you ready to relax and listen to one of the 12 audio relaxing nature sounds we share with you? Each audio track has around 1 hour, and it includes nature sounds like tropical waves, torrential rain & a tranquil waterfall. You can listen to these whenever you feel like pausing and refreshing. These nature soundscapes can help you relax and get into a meditative state, where you can let go of fears & worries and observe what feelings arise when you stay still.
We also wanted to let you know that these are high-quality HQ audio files, so feel free to download them for your own personal use. Also, if you're going to share these relaxing sounds with others, please do! We hope you enjoy it, and please come back for more.
Are our free nature sounds considered meditation?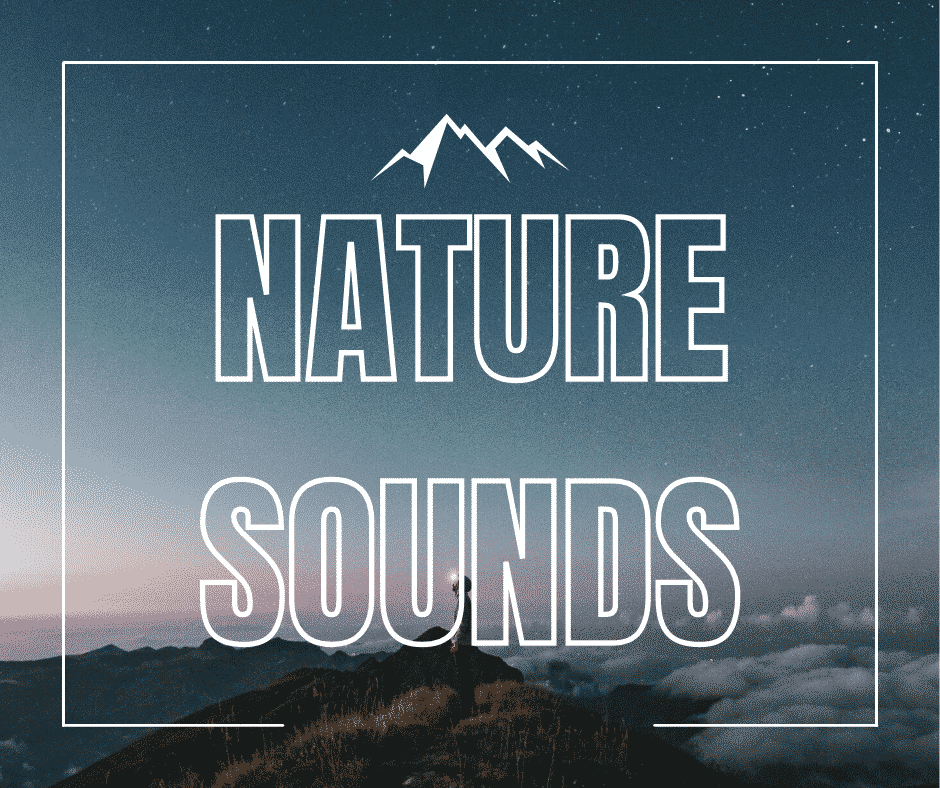 Yes, these relaxing natural sounds will help you relax and be more present at the moment. You can close your eyes, listen to these nature meditation tracks, and let your imagination drift. If any emotions arise, just let them be there and observe (don't judge the feelings). You will relax more after a hectic day by listening to free nature sounds. In this post, you will find out the best nature sounds to sleep to for free.
What is the best place to listen to these beautiful natural sounds collections?
You can either listen to these unguided meditation nature sounds to clear your mind during your busy schedule, or you can listen to them entirely focused with your eyes closed. It is up to you.
You can listen any time you want to take a little break: in the car, in the office, while you jog, etc. However, if you're going to get more than just daily relaxation, I think you should listen to these meditation tracks in a peaceful and quiet place, with your eyes closed. These soundscapes are suitable if you want to fall asleep faster & easier. Just put them on when you go to bed, and instead of watching TV or any other distraction, play these and let yourself drift to sleep. Find the top 12 free nature sounds to relax and sleep.
How can I listen to nature sounds on my phone? Is there an app?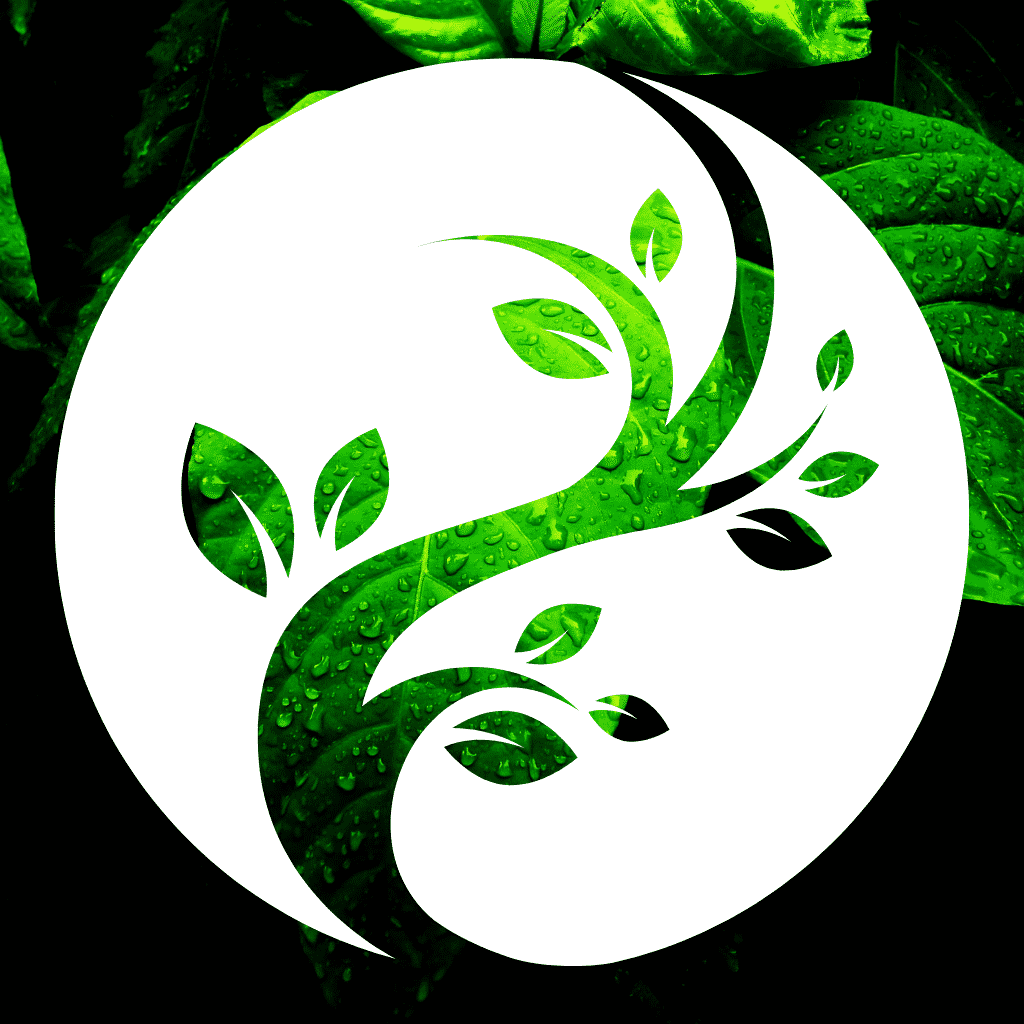 We have developed an app called MindTastik, which is a meditation app that contains many different guided and unguided meditation tracks, including nature sounds. The app is free to download on the App Store and Google Play.
Sleep meditations, mindfulness practice, and self-help meditations are there just for you. At this moment, you can download the app for free and get access to over 300 guided & unguided meditations. So it will be easier for you to listen to them directly from your phone. Start relaxing today! Feel better, sleep better, and be more mindful about your life with our app. Download MindTastik – Meditation, Mindfulness, Sleep & Relaxation app below:
Here are the individual audio tracks of nature sounds. Happy relaxation!
1. Tropical Waves Relaxation Music With Natural Sounds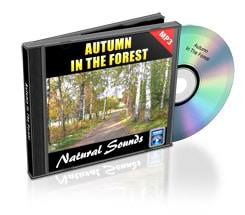 Are you looking to relax and get a good night's sleep? There's nothing like the sound of ocean waves crashing against the shore to lull you into a peaceful state. But if you don't live near the beach, how can you enjoy the benefits of this calming noise?
Enter Tropical Waves, a relaxation music app that brings the sounds of the ocean right to your ears. So whether you're trying to wind down after a long day or achieve a restful night's sleep, Tropical Waves can help. The app features different ocean sounds, from gentle waves crashing against the shore to the wind blowing through palm trees. You can also customize the duration and volume of the sound, so it's perfect for any situation.
Not only is Tropical Waves incredibly relaxing, but it's also been shown to provide some health benefits. Studies have shown that listening to ocean sounds can help lower blood pressure, heart rate, and stress levels. So next time you're feeling tense or anxious, try putting on some Tropical Waves and let the sound of the ocean help you relax.
2. Torrential Rain – Nature Sounds Rain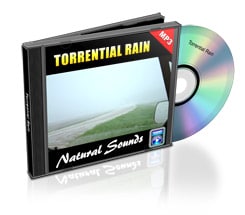 Feel the drops of the rain falling on your face. Imagine that this rain washes out all tension in your body, all daily stress & anxiety. The nature of this soundscape is compelling. Feel the strong wind, the rain, and the sound of thunder but don't be afraid! You are safe and grounded, and you can run in the shower or do whatever you imagine helps you relax more.
According to a recent study, listening to the sound of rain can have a profound impact on your stress levels. The research, conducted by the University of California, Berkeley, found that participants who listened to recordings of raindrops felt less stressed and more relaxed than those who didn't. And while the study didn't specifically mention the sound of thunder, the same effects would likely apply. So if you're feeling tense or anxious, give yourself a break and search for "torrential rain nature sounds" on YouTube. You might be surprised at how much better you feel after just a few minutes of listening.
In addition to reducing stress, there are several other benefits to listening to rain sounds. For instance, data from a separate study suggests that listening to gentle background noise can help you focus and boost your productivity. So if you're struggling to get started on your work for the day, try listening to a rain soundscape in the background. You might find that it helps you stay focused and get more done. Additionally, research has shown that listening to natural sounds can improve your mood and sense of well-being. So if you're feeling down, give yourself a mental health boost by listening to the sound of rain.
3. Woodland Bridleway Bird Natural Sounds
Try listening to the soothing sounds of woodland birds that will help you relax. Bridleway Bird. The recordings are made at dawn and dusk when the birds are most active and are designed to help you relax and have a restful sleep. Choose your favorite bird sound and let the soothing tones allow you to drift off to sleep. Bridleway Bird Sounds have the perfect recording for you, whether you're looking for the gentle cooing of pigeons or the more lively chatter of finches. So why not try tonight and see how the soothing sounds of free nature can help you get restful sleep?
The birds are singing, and the animals are there as well. You can hear the trees rustling. It's time to take a relaxing journey on this peaceful & tranquil woodland bridleway. Leave your worries behind. In this scene, there is no stress and no deadline. Let your imagination play while you relax and block the outside world.
4. The Tropical Storm's Natural Sound
The tropical storm is here to relax you. Even though it is not still, you can hear the sound of the thunder and see the lightning. You are either outside and happy that the rain pours over your body or watching beautiful nature peacefully inside a shelter.
Something is calming about the natural sound of a tropical storm. The ocean waves crashing against the shore, the wind blowing through the trees, and raindrops pattering against the windows. So it's no wonder that people often find it soothing to sleep to the sound of a storm. In fact, scientists have found that listening to natural sounds can help reduce stress and promote relaxation.
Interestingly, the sound of a tropical storm can also have some unexpected benefits. For example, studies have shown that listening to ocean waves can help boost cognitive performance and memory retention. And some experts believe that the low frequencies produced by thunderstorms can actually help to reduce anxiety and improve mood. Read more about anxiety crystals.
So if you're ever feeling stressed or overwhelmed, don't forget that you can always find refuge in the sound of a tropical storm. Just close your eyes, take a deep breath, and let nature take care of the rest.
5. Dusk at The Oasis – Free Natural Sounds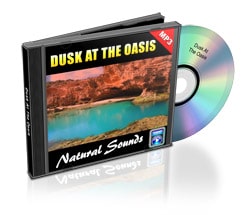 Rest at the oasis after a dusty day in the desert. This may be the trip you imagined in the desert. Imagine being with someone dear to you. The wind relaxes you more and more.
As the sun sets, the brain begins to wind down for the night's sleep. The body starts to produce melatonin, a hormone that makes us feel sleepy. At the same time, our body temperature drops, and our breathing and heart rate slow. As we get closer to sleep, our brain waves become slower, and we can sometimes hear strange noises as we drift off.
Hearing music or other sounds can actually help some people sleep better. In a recent study, participants who listened to 30 minutes of relaxing music before bed fell asleep faster and slept more soundly than those who did not listen to music. In addition, listening to data-backed sleep sounds may be particularly helpful in getting a good night's sleep. Morning birdsong, for example, is familiar and calming to many of us, and it has been shown to improve sleep quality.
Whether you prefer complete silence or a little bit of noise, making sure your bedroom is dark and cool will help you get the best sleep possible. And if you find yourself tossing and turning in the middle of the night, try getting up and moving around for a few minutes before returning to bed. Sometimes all you need is a little break.
6. Autumn in The Forest Soundtrack For Restful Sleep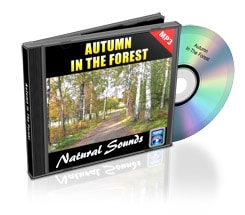 The leaves are falling, and summer has just left. Gusts whistle through the trees. Feel the wind, feel the leaves, what kind of memories does it bring? Relax and let your imagination help you to find good or bad memories, and start processing them right away.
As the leaves begin to turn and the days grow shorter, many of us find ourselves drawn to the beauty of the autumn landscape. For some, however, the change in season also brings with it a shift in mood, as the shorter days and cooler temperatures can trigger feelings of sadness or loneliness. If you find yourself feeling down as the days grow shorter, there are a few things you can do to lift your spirits. One of them is to listen to The Forest soundtrack autumn in The forest music.
The noises and sounds of nature have been therapeutic and can help promote feelings of calm and well-being. The music on The Forest soundtrack has been specially selected to capture the beauty of the autumn season, and it can help you appreciate the natural world even on the darkest of days. In addition, hearing services are available on the forest website if you need someone to talk to about how you're feeling.
Remember, it's essential to take care of yourself during the autumn months. If you're finding that your mental health is suffering due to the change in season, don't hesitate to seek professional help.
7. Babbling Brook – Hypnotic Soothing Sounds of the Water Falling Off the Rocks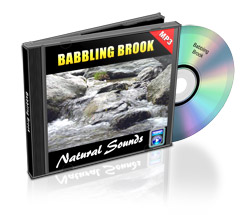 This meditation/hypnosis soundscape has it all. Birds singing, water, and all aspects of a complex nature. The sound of a babbling brook is one of the most hypnotic and soothing sounds imaginable. The water falling off the rocks creates a serene noise that can instantly relax and calm the mind. Despite the calming effects of these noises, new research suggests that they may also negatively affect our brain.
According to the study, exposure to noises like the sound of a babbling brook can disrupt our ability to focus and concentrate. In addition, the data showed that exposure to these noises could cause us to lose access to information stored in our short-term memory. This is because the noises affect the part of the brain responsible for searching and retrieving familiar information.
While the study did not provide definitive proof that noises like the sound of a babbling brook cause sleep problems, it did suggest that noises may play a role in affecting our sleep. The researchers believe that these noises may cause us to become less alert and more likely to fall asleep during the day. This is because the noises are not relevant to our current situation and do not affect our brain in a meaningful way.
8. Tropical Beach at Sunset – Nature Sounds: Wind Blowing & Bird Sounds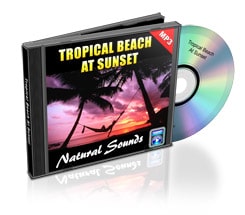 Peace and tranquility are the keys to this soundscape. Then, finally, the sun is down, and the creatures of the night start a symphony. This track's combination of natural sounds makes it a peaceful relaxation scenery.
It can be challenging to find time to relax and connect with nature in today's hectic world. Fortunately, there are now several online services that offer access to sounds of the natural world. By searching for "tropical beach sunset sounds," you can find several websites and apps that provide this type of sound.
You can also create an account and sign up for a free trial to access the sounds. Once you have found a suitable service, sit back, relax, and enjoy the sounds of the waves crashing against the shore. You may even find yourself falling asleep! The presence of these sounds can help to create a sense of calm and relaxation, making them a great way to unwind after a busy day.
9. Lazy Summer Day – Sleep Meditation Nature Sounds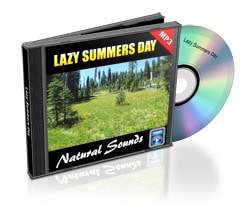 The sound of the summer rain is one of the most relaxing and meditative sounds that nature offers. As the raindrops fall, they create a sense of tranquility and peace. The sound of the rain can help to clear your mind and allow you to focus on your breath.
The rhythm of the shower can also help to lull you into a state of relaxation. So if you are looking for a way to unwind and relax, consider spending a lazy summer day listening to the sound of the rain. You may be surprised at how quickly your mind and body begin to feel more relaxed and at ease.
10. Hot Jungle Day – Relaxing Sounds and Music for Stress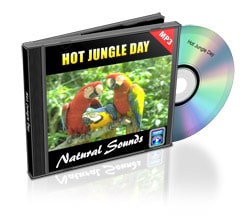 It's another hot day in the jungle, and you are feeling sleepy. You find a spot in the shade to lie down and close your eyes, letting the sounds of the jungle wash over you. The birds are singing, the leaves rustling in the breeze, and the waterfall nearby creates a soothing backdrop of white noise.
As you relax, you begin to feel your muscles loosen and your mind calm. The day's heat fades away as you drift off into a peaceful sleep. When you wake up, you feel refreshed and ready to take on whatever the day brings. Thanks, hot jungle day!
11. Tranquil Waterfall Relaxation – Morning Rain Nature Sounds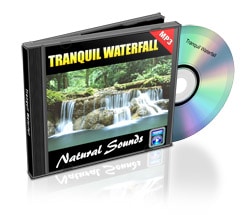 Waterfalls are one of nature's most beautiful and peaceful sights. The sound of the water cascading over the rocks is incredibly calming, and the sight of the water tumbling down can be mesmerizing. In addition, studies have shown that spending time in nature can reduce stress levels, improve moods, and boost overall health.
And what could be more natural than a waterfall? Seeing a waterfall can help lower blood pressure and heart rate, and the water's sound can help block out other stressful noises. So if you're looking for a way to relax and unwind, consider spending some time near a waterfall. You may find that it's the perfect place to relax and recharge.
12. Log Cabin Fire Sounds – Mountains Relaxing Benefits
Log Cabin Fire sounds are a vital part of any emergency plan. They help to alert people to the dangers of a fire and can be used to guide them to safety. Log Cabin Fire sounds can be generated by a variety of devices, including smoke detectors, alarm systems, and even cell phones. The most important thing is to make sure that everyone in your home or office knows how to activate the device and knows where to go in the event of a fire.
White Noise Machines
If you're struggling to fall asleep at night, you might want to try using a white noise machine. White noise is a type of sound that can help to mask other noises in your environment, making it easier for you to focus and relax. There are a variety of white noise machines on the market, ranging from simple tabletop devices to complex apps that can be controlled from your smartphone.
While white noise machines can be helpful for some people, it's essential to choose a suitable device for your needs. Make sure to select a white noise machine relevant to your environment and produces natural and pleasant sounds to your ears. With the right white noise machine, you'll be able to fall asleep more easily and get the rest you need.
Did you enjoy the relaxation of nature sounds?
I hope these soundtracks helped you achieve some peace of mind. You can come back any time to listen as they will be available for FREE on our website. Also, don't forget to download our meditation app.
Like our Facebook page & share this on your Facebook page to reach as many users as possible. We all need a little relaxation now and then, and you may be helping your friends relax a bit.
Nature Sounds Relaxation
We live in a hectic world. Our days are filled with the constant hum of traffic, the blare of horns, and the ringing of phones. So it's no wonder that so many of us find it difficult to relax. But there is a straightforward remedy that can help to calm our nerves and ease our stress: nature sounds.
There is something about the sounds of nature that is inherently peaceful. The trickling of a brook, the rustle of leaves in the breeze, and the birds' song can help lull us into a state of relaxation. In one recent study, participants who listened to nature sounds for 30 minutes showed significantly lower levels of stress hormones than those who didn't listen to any sounds at all.
So if you're looking for a way to relax and unwind, nature sounds are definitely worth a try. Whether you're taking a break from work or trying to get a good night's sleep, nature sounds can help you find the peace you need.
Your feedback on nature sounds relaxing, please!
We would like to hear from you. Please share your experience. Did you enjoy these relaxing nature sounds? What other related content should we add to our website to help you: relax, sleep better, and feel better? Please leave a comment below, and we will update our sounds of nature every week! Thank you!