Best Apps for Hypnosis to Try in 2023
Published on January 17, 2022 – Last Updated on January 9, 2023
If you are a fan of hypnosis, you will love the latest available apps to help you get in touch with your subconscious mind. These apps can be used for relaxation, stress relief, and self-improvement. This post will discuss the best hypnosis apps and how they can benefit you. Keep reading to learn more!
Hypnosis Apps for Self Hypnosis
Hypnosis apps are trending for their ability to help people with various ailments, but there's no medical backing. The makers claim it can be effectively used as an alternative treatment or supplement when traditional methods fail – keep in mind that these services never replace the need for professional care!
The idea of self-hypnosis has been around for centuries, but we've only recently had the technology to make this practice more accessible. There are now audio apps available on mobile devices where you can relax or sleep trackers to help with weight loss challenges – no matter your goal!
The best apps for hypnosis allow you to use your devices to prepare yourself for sleep. These are well-designed tools that can help guide you through various stages of sleep, resulting in improving your weight loss challenge. Even guided meditations are available on the market today, which can enhance your overall wellness or spiritual progress.
Some of the best hypnosis apps may even help you improve your concentration and memory skills and reduce your overall stress levels by using relaxation techniques. The ability to meditate or relax is lovely for those who like to practice yoga or learn specific breathing exercises without enrolling in a class. The Internet has provided us with plenty of resources to explore our creativity to achieve our goals.
The Best Self Hypnosis Apps
Without further ado, here are the best hypnosis apps for your iPhone or Android device:
iEGO Hypnosis, Meditation & Sleep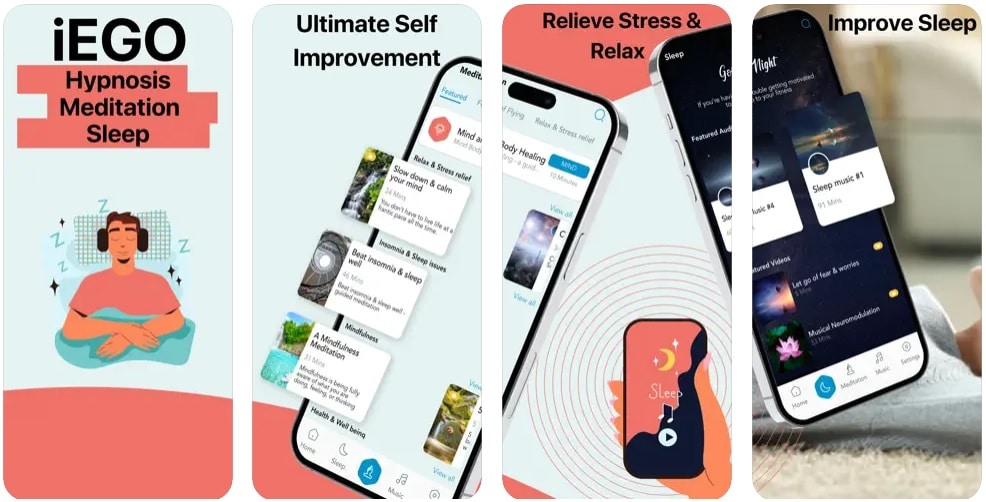 iEGO self-hypnosis & meditation can help relieve pain and stress, improve sleep, and build better habits in just a few minutes. With iEGO, you will be able to overcome: insomnia, stress, focus, pain perception, eating habits and quitting smoking. If you really want to change some areas of your life (be it quitting smoking or sleeping better), you need to reprogram your mind. And self-hypnosis and meditation help you access the subconscious mind.
Download iEGO for Android: Hypnosis App
Download iEGO for iOS: Hypnosis App
Lasta – Best CBT Therapy & Meditation App
CBT therapy can include numerous approaches and techniques that target your behavior, emotions, and mind. It involves identifying your thought patterns and incorporating specific techniques to overcome them. The first process can include identifying any negative thoughts, which will be quite imperative in your treatment process. Lasta will introduce you to meditation and help you begin your journey to healthy habits. Check Lasta for even more features that include mindful eating, intermittent fasting, and more. This outstanding app will help you strentgten your mind and mody. Track your progress with our mood, food, and water trackers.
MindTastik Self Hypnosis Meditation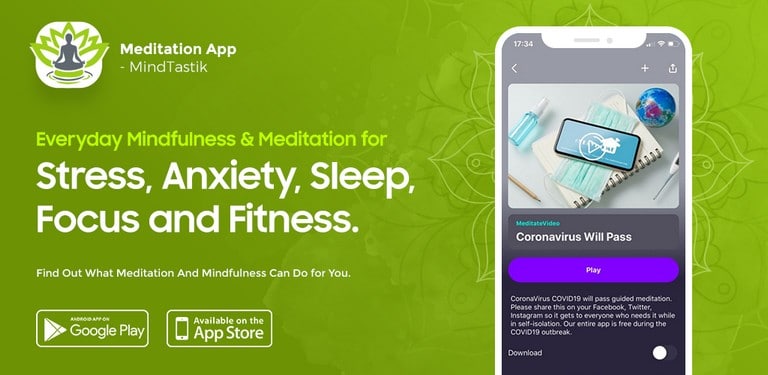 The MindTastik mental health app is a guided meditation app that incorporates self-hypnosis sessions in our daily lives. It includes several relaxation, sleep-inducing meditation tracks that can help you with your emotional health. In addition, it allows you to learn self-hypnosis by providing you with audio tracks on day-to-day specific issues.
Download MindTastik for Hypnosis App iOS or Hypnosis App Android.
It contains evidence-based meditation recordings on the following themes and subjects:
Anxiety, Social Anxiety, and Stress.
Relaxation, Weight Loss Hypnosis, and Healthier Lifestyle.
Stop Smoking Meditations, Sleep Issues, and Self Esteem.
MindTastik is a meditation app that guides you through short, simple exercises to improve your emotional and physical health. It uses an innovative approach to mindfulness called "sensory attenuation (mindfulness)," which slows down rapid physiological responses like anxiety and stress in the body without requiring deep states of relaxation. MindTastik teaches users how to be present with negative emotions and thoughts by focusing on bodily sensations to create a positive response no matter what we feel inside. You can use this app for help getting unstuck or when feeling stuck in negative thought patterns that may lead to depression.
It includes ✅ guided meditations ✅ sleep stories ✅ instructional videos, ✅ techniques for better health.
Check out our best meditation apps, where I test and share my favorite apps for meditation.
More Benefits of this Self Hypnosis App
MindTastik includes guided meditations that are short and easy to follow. You can choose between one-minute meditations or up to forty minutes of full-length meditation tracks. In addition, all relaxation, sleep stories, and mediation sessions are available for free!
Self-hypnosis is a fantastic way to enter a hypnotic trance state at your own pace. By listening to the MindTastik hypnosis & meditation app, you can relax and release your stress while being gently guided to a deeper state of mind.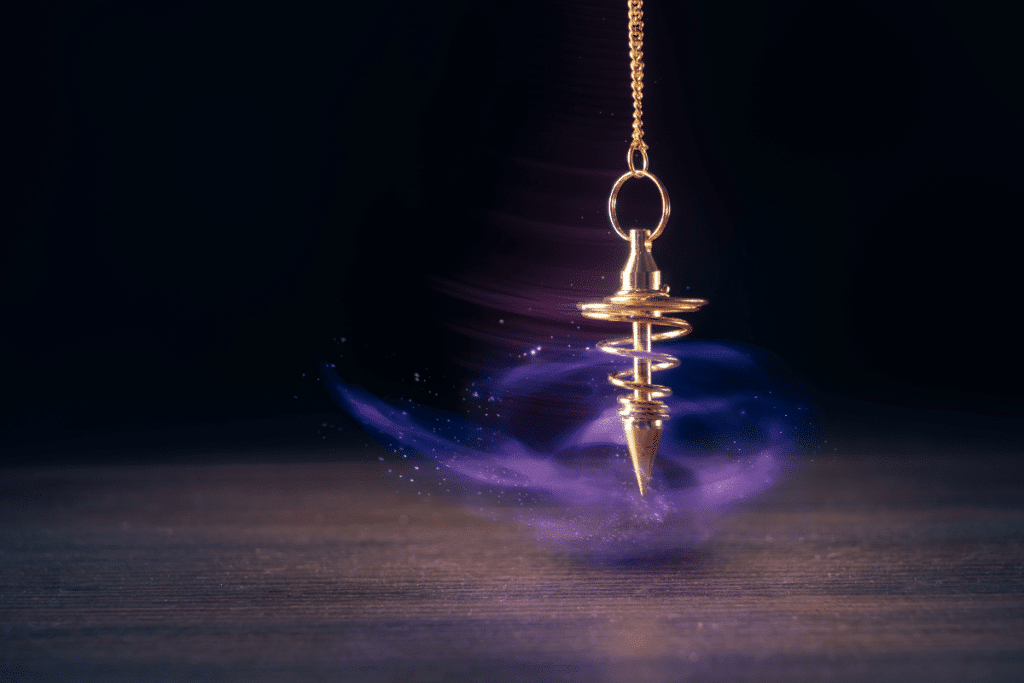 You will experience the following benefits from our mindfulness meditation app:
✅relaxation
✅reduce anxiety
✅increase creativity + control of emotions
✅aid with low confidence & self-esteem
✅help with insomnia & sleep problems
✅boost confidence + self-esteem
✅focus your mind
✅increase willpower
The best psychologists in the field developed this hypnosis app who are also certified hypnotherapists. You will learn to use meditation for better health and self-care by listening to the app.
The MindTastik hypnosis app has been shown to reduce symptoms of depression, anxiety, obsessive-compulsive disorder (OCD), post-traumatic stress disorder (PTSD), and insomnia. It is also used for relaxation and stress reduction side effects of chronic illness or treatment, pain management, weight loss & smoking cessation.
If you are having trouble with stress and anxiety, you should also check our: best anxiety apps post.
Quit Smoking App
Stop Smoking & Quit Meditation app is intended to:
✅help you learn and understand your cravings and triggers
✅raise awareness about the effects of smoking cigarettes
✅identify alternative strategies to cope with stress and reduce cravings for cigarettes
This app has been developed by psychologists, therapists, and doctors.
The free version includes an audio track to show you the positive impact of meditation.
The in-app purchase of the Quit Smoking App has more guided meditations with different themes to help you let go of smoking without cravings or stress. In addition, it includes guide sessions on food cravings, sleeping better after quitting cigarettes, and breathing exercises to help you stay calm.
You can download the Quit Smoking App for iOS or Android.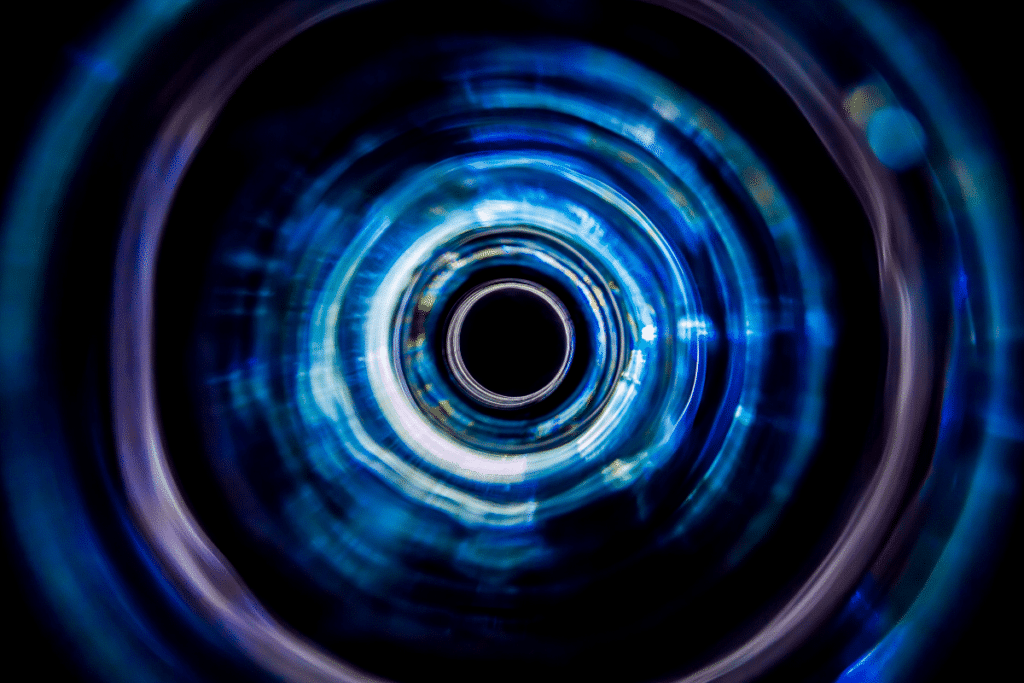 Fear of Flying Self Hypnosis App
Flight anxiety is a problem for thousands of people. It is essential to reduce the fear of flying so you can enjoy your flight and arrive at your destination feeling relaxed, refreshed, and ready to begin your trip or vacation.
Fear Of Flying Apps works by helping you:
✅learn how to relax
✅ breathe slowly & deeply
✅reduce your fear
✅identify your triggers & reduce stress
✅control anxiety and panic attacks
✅apply relaxation techniques while flying with an airplane.
You can gain more confidence while listening to flight anxiety suggestions for your subconscious mind.
Download this hypnosis meditation app for free for Apple devices or Google Play.
The Hypnobirthing Mom App
A Hypnobirthing technique is another proof that hypnotherapy is beneficial for pregnant women.
Hypnobirthing is a method to help your baby be born quickly and calmly by using hypnosis during birth. The self-hypnosis techniques have been shown to reduce the need for medication during labor, reduce pain, shorten labor time, increase blood circulation, and improve the mother-baby bond & breastfeeding success.
The best part about this hypnosis app for childbirth is that it helps the mother get into a trance at her own pace. You can choose to listen to tracks of one minute or up to 20 minutes.
Listening to the audio tracks every day will make you feel relaxed and confident while giving birth to your baby. All relaxation sessions are available for free download.
It includes two free tracks that allow you to get into a relaxed state where you can learn neuro-linguistic programming.
Download the app from HERE.
Bedtime Sleep Stories Self Hypnosis Session
We are introducing Bedtime Stories for Children! The app offers a collection of fun and creative audio sleep stories which will help your kids fall asleep faster, smoother, & more peacefully. So not only do they get to drift away with some great tales, but they also learn valuable lessons about emotional management while listening in on our imaginative adventures.
Understanding their feelings is essential so that you can better understand what's happening around them – this way, both parties benefit from the sharing environment at home or elsewhere too!
The Bedtime Sleep Stories Self Hypnosis app for kids is available on iOS or Google Play.
Harmony Hypnosis Meditation
Harmony Hypnosis Meditation promises results in just one week. In addition, the personalized hypnotherapy program includes the option to monitor your heart rate, which measures how well this app is working for you and helps make it easier than ever before!
There are different levels available on a subscription basis. People can receive new sessions tailored to their goals as needed over time instead of having them all at once.
When they first sign up using the Harmony hypnosis app, this gives users better control and allows us here within HRD Labs plenty more input since each person has specific needs that can vary at any time.
The harmony hypnosis app is free to download, but it also offers in-app purchases like a yearly subscription.
The app walks you through each step of the hypnosis process so you can feel comfortable and confident while listening to carefully crafted audio stories designed explicitly for sleep induction.
Hypnobox
HypnoBox is an app where you can find more than 600 suggested audio hypnosis sessions that will help with your goal. You're given options to choose from different voices and sound effects and even create your session if needed! It also offers a special meditation session only available on the app!
HypnoBox has a buy one get one, free deal for their subscription membership, so you can save money while using this hypnosis app. In addition, it allows users to choose from different genres of self-hypnosis sessions, with topics on health, wellness, and happiness if needed.
Lose Weight Hypnosis App
The Lose Weight Hypnosis app is designed to help you achieve your goals by training the mind with relaxing audio sessions. You can repeat or loop these while sleeping, promising results within three weeks!
It is one of the apps that help you de-stress in just one session. Users can also choose different styles of hypnotherapy sessions with the help of this app. It's available on Google Play for Android users.
The app is easy to use and flexible enough that anyone can access it at any time & use it as often as needed!
Relax and Sleep Well Hypnosis
The Relax and Sleep Well Hypnosis app is a great way to relax in the comfort of your own home. The four free sessions introduce how self-hypnotic techniques work and incorporate other types of meditation or deep breathing exercises.
These can help address various mental health issues such as calming anxiety, better managing stress levels throughout the day/night, etc. In addition, there's access to over 120 additional features available for purchase, including tailored programs created just specifically towards meeting individual needs!
Conclusion on the Best Hypnosis App
Hypnosis apps are a great way to get in touch with your subconscious mind and help you achieve more balance. From stress relief to self-improvement, there is an app for just about anything that will have the potential benefits of hypnosis without taking time out of your day to visit a hypnotist. So which one of these apps do you use? Let us know!
Tags: hypnosis session, learn self-hypnosis, hypnotherapy apps