Online Writing Tools: The Best Resources for Authors
Published on December 17, 2021 – Last Updated on October 2, 2023
Do you want to write better? You can improve your writing skills with the help of technology. There are many online writing tools that will make it easier for you to create content and even do research. It's never been easier to find the best writing apps and software out there. We have a list of all the best ones, so you don't have to waste time looking for them yourself!
If you want to learn how people use these apps, we also included some interesting statistics about their usage in our article. So if you are interested in knowing more about these tools, just read on! And when you finish reading this blog, be sure to check out our other articles as well because they might interest you too!
The excellent writing process is more than just grammar
You have to understand that good writing skills are more than just about grammar. It's about making sure that your sentences say what you really want them to say. And one of the best ways to make sure your message comes across the way you intended is by following these steps:
Know what you are going to write before you start typing. If possible, even write an outline before you start creating your content.
Think about your readers and what they need to know. Don't write just for yourself, but also consider the needs of your audience.
Be focused while writing so that it is easier to create consistent content. Avoid distractions by using good writing apps when possible.
Use proper grammar, punctuation, and sentence structure. This is a basic foundation for good writing skills.
Edit and revise your work so that it is the best that it can be. Don't just post content without making sure it is ready to go out into the world.
Becoming a better writer means you have the ability to think about your topic and create content that is appropriate for both your audience and purpose. You can always hire a copywriter or editor, but there are other ways you can improve your skills without too much effort. Using writing tools will help you become better at writing because these apps will guide you and show you what you are doing wrong. Most of the writing tools use artificial intelligence to help you with your writing, and they are really good at it! Make sure to check out our post about ai content creation.
Free Online Writing Tools
Multiple free version online writing tools will help you with your grammar and spelling errors, punctuation, sentence structure, etc. Most of these tools are freemiums, which will assist you with online writing. However, it would be best if you had a paid subscription to get the most of it. Most of the online tools are used as desktop apps; however, some provide mobile access.
Check out our Chat GPT ai content creation posts:
So, without further ado, here are some of the best writing tools:
Chat GPT Mobile Apps
ChatGPT mobile apps for iOS and Android allow you to harness the power of advanced AI technology for writing on the go. These apps are designed to simplify and speed up the writing process, providing quick and accurate suggestions for words, sentences, and even entire paragraphs. The apps feature an intuitive interface that makes it easy to input text and receive suggestions, even when you're on the move. Whether you need to write an email, take notes, or create a document, ChatGPT mobile apps have you covered. With support for both iOS and Android, it's never been easier to access the power of AI-powered writing.
Jasper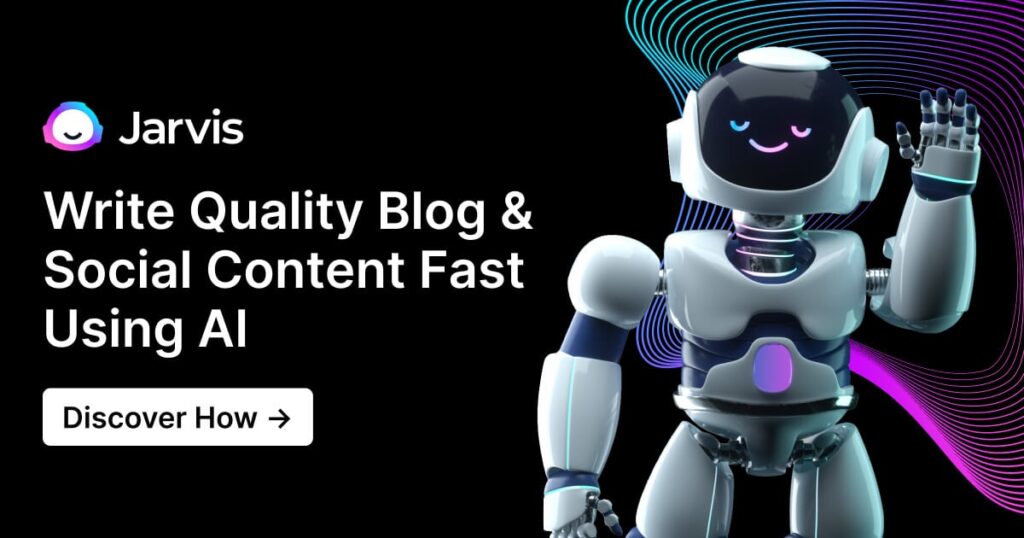 Jasper AI is a desktop app that is used to write, research, and plan your content. This app has a built-in thesaurus, dictionary, and Google search so that you can find information quickly. It also includes a plagiarism checker to make sure your content is original. You can try it for free, but you need to pay for a (monthly or yearly) subscription to get the most out of it.
So many app features make Jasper an essential tool for your writing process.
Highlights:
High-quality content: Jasper has a plagiarism checker that will help you avoid mistakes and get original content. You can also add images and videos to your writing process with the app! It's an all-in-one package.
Keyboard shortcuts: Jasper has some really cool keyboard shortcuts that let you easily navigate through your writing process. Using the shortcuts makes it easier for you to work with the app.
Research capabilities: Jasper has an extensive collection of tools that let you research effectively.
Multiple platform support: You can use Jasper on your Android or iOS device and your Windows or macOS operating system. So, no matter what kind of computer you are using, Jasper will make writing easier for you!
Jasper can help you:
Create blog post-writing ideas.
Easily manage your writing projects.
Improve your academic writing with this online tool.
Stay focused on the subject you are writing on.
Check your spelling errors with the grammar checker.
Convert passive voice into active voice with just 1 click.
Export your documents to Microsoft Word or Google Docs.
It has the most impressive additional features like Grammarly's free version & Surfer SEO.
When combined with Surfer SEO, not only does it provide new ideas, but it will dramatically increase your SEO work.
In my opinion, Jasper is one of the best online writing tools for content writers. You should check it out for free by clicking here.
Hemingway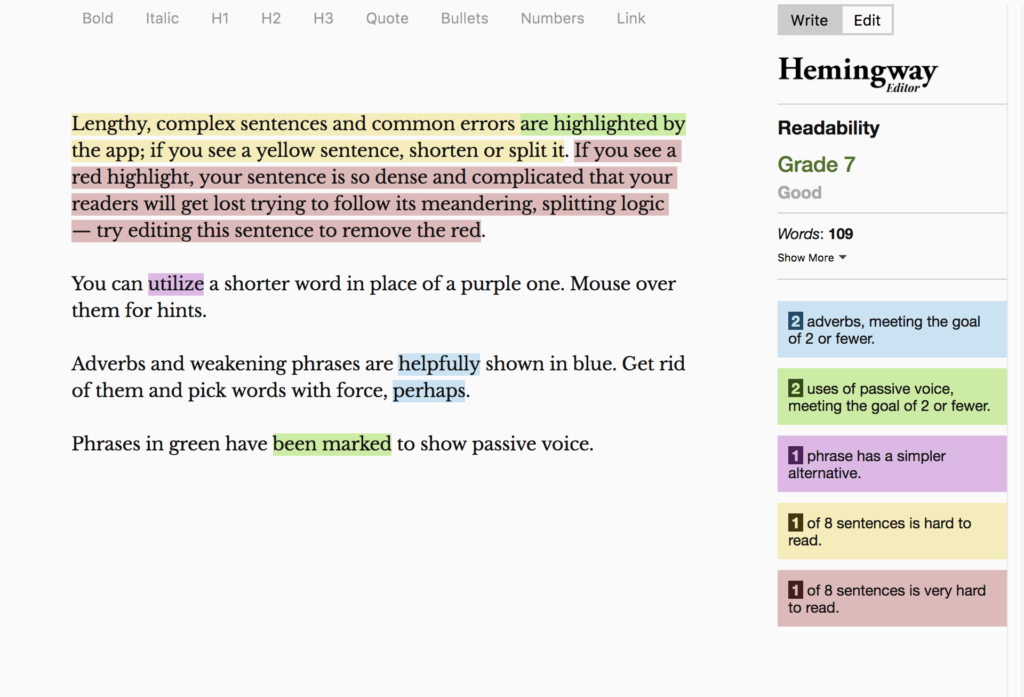 Hemingway app is a free online writing tool that can help you write: simple, clear, and bold.
It is not a grammar checker but does three things exceptionally well: it checks for passive voice use, unnecessary adverbs, and hard-to-read sentences. These are three vital areas of your sentence structure where you can improve the clarity and ease of reading in your writing. You can read our review of Hemingway Editor for more details about this app.
You can access Hemingway Editor for free at this link.
Cliche Finder
Sometimes when you're writing and think of something clever, witty, or creative to say about a topic, it hits your head like an eggshell. cliché Finder will help identify any overused expressions in the text so that they don't go unnoticed by readers who may be less prone than writers are towards seeing these things coming from quite some distance away!
To use Cliché Finder, all you have to do is copy and paste the text you want to be analyzed into the window on the website and hit enter. The app will then pull up a list of all of the clichés it found in your text, complete with definitions, so you know what they actually mean.
You can try out Cliche Finder for free by clicking here.
Grammarly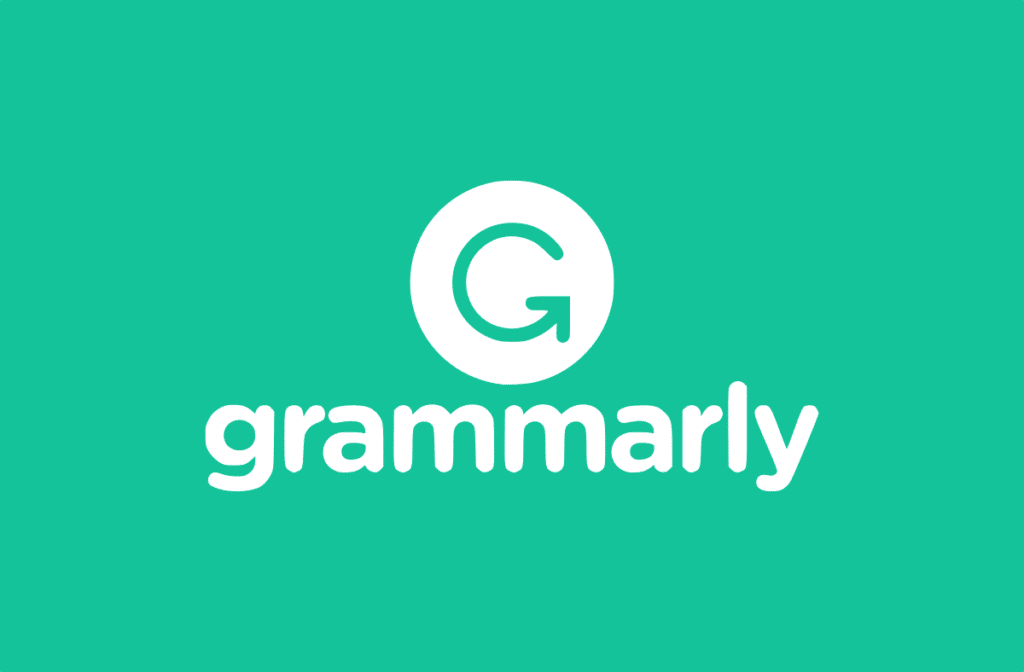 If you want to make sure you are following all the grammar rules, then you should definitely check out Grammarly. This online tool has a free and paid version, and it is one of the most popular grammar checkers on the market.
Grammarly not only checks your grammar, but it also checks for plagiarism, provides vocabulary suggestions, and highlights potential style issues in your writing. Another plus for Grammarly is that it works perfectly with Google docs, where you can easily export your writing project.
If you need a professional editor and the right productivity tools, you have to know that Jarvis has integrated the free tool version of Grammarly. It can help you change simple content into very complex sentences yet easy to understand. Once you get familiar with this tool, you will definitely want a paid plan as you will find out that it's worth it.
You can access Grammarly for free by clicking here.
Grammar Lookup
It's essential to make sure that your writing is free of grammar and spelling errors.
If you don't have time to do a full proofread, Grammar Lookup can help. This app will flag any mistakes so that you can fix them before sharing or publishing your work.
Grammar Lookup makes it easy for anyone to check their writing for common errors such as subject-verb agreement, tense verb consistency, run-on sentences, punctuation use, overused words, and more! It also provides tips on how to improve the flow of your content with better vocabulary choices. The search engine allows users to find answers quickly by searching within their database or entering text directly into the search bar above the keyboard. Once an error has been encountered, tap on each word in question, and we'll show you what is wrong using examples from other websites (with correct usage), synonyms & related words (to help choose better alternatives).
To sum it up, Grammar Lookup helps you catch grammar mistakes so that you can focus on writing.
Word Counter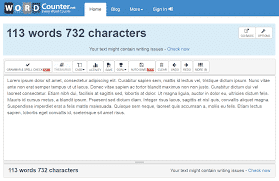 Word Counter is the perfect tool for writing essays and short stories. It can give you a quick total of both your word count as well as character length! The interface may look complicated at first glance, but all that information will become clear once it has been used before. Hence, there's no need to worry about getting lost in unfamiliar territory or anything like that.
If speed isn't really an option when turning out quality work with deadlines looming overhead, then don't bother using this app because its accuracy ensures everything from individual letter strokes down are accounted for – which means less time spent retyping things over again later on just so they get put onto paper quicker than intended originally due to date/time frame, etc. Plus, it can store all of your work offline if you're someone who likes to have everything backed up onto their computer, just in case.
This tool has some word processors that can be found in the main toolbar, and it also doubles up as a counter.
Power Thesaurus
Finding synonyms is hard. Power Thesaurus is the perfect tool for finding synonyms. It's a powerful search database that helps you find words to use in your text, and it can also generate anagrams for you. You'll never have to worry about synonyms again!
This is one of the best online tools that will help you in your work or writing by providing you with synonyms that can be used in any language. All you need to do is type in what you want to change, and it will show you all the options available!
Canva
The Canva software is not a content writer; however, if you want to stay organized, you will need visuals as well.
This is the perfect tool for designing images that are used on social media. Canva has templates that can be used to design logos, Facebook cover photos, tweets, website banners, and much more!
Canva app lets you incorporate images into your writing and editing work. The best research papers have images, so you will need this one as well in order to be a good writer.
Focus Writer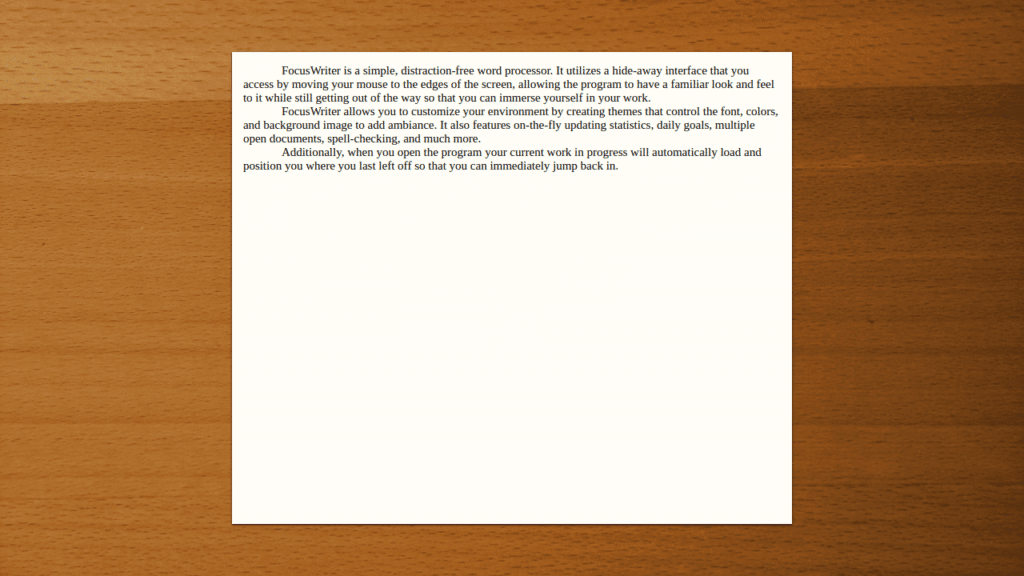 This one is one of the best free online writing tools. It has a distraction-free interface that can help you focus on writing.
It's better than the basic notepad app because it has tools, such as word count and typewriter sounds, to keep users focused on their work.
Before starting with any online tool, you must know its benefits first for your writing work, so Focus Writer is also one of the most popular writing tools.
Focus Writer works with you to produce great work by providing you with translation, word count, distraction-free interface, typewriters sounds (if needed), full-screen view (which is amazing for writers who use Macbooks), etc.
Summary: Free online writing tools
If you want to improve your writing skills, you should find an online tool that works for you. Unfortunately, many devices have different features and functions at various price points, so it can be hard to choose just one. We've created the list below of some of the best apps and software on the market right now, so you have to pick which ones sound like they would work for your needs! What's yours? Let us know in the comments below!