With the outbreak of the coronavirus there comes a lot of anxiety. Not only are people afraid of catching the virus, but people are also isolated from each other. On top of the isolation, many people have lost their jobs and have to worry about how they are going to survive with a loss of income.
During this difficult time, you may be wondering what to do to stay calm. Here are 10 coronavirus tips for keeping your sanity and easing your anxiety while you wait this out. This list will help you cope with stress as a result of self-isolation and social distancing.
1. Put Things Into Perspective
Take an assessment of your risk of getting the virus. Look at your age, your health, and your daily habits such as eating and exercising. The high-risk groups are those that are 65 and over and have underlying medical complications. This limits the highest probability of dying from the virus to age and/or having conditions like COPD, diabetes, and kidney failure.
Most people are in good health and if you only go out when necessary you lessen the exposure to the virus. If you do get sick, the majority of people recover like they would from any cold or flu.
Keep in mind that although the number of cases of COVID-19 sounds large, compared to the number of people who don't have the virus, these numbers are actually small.
2. Limit Media Reports on COVID19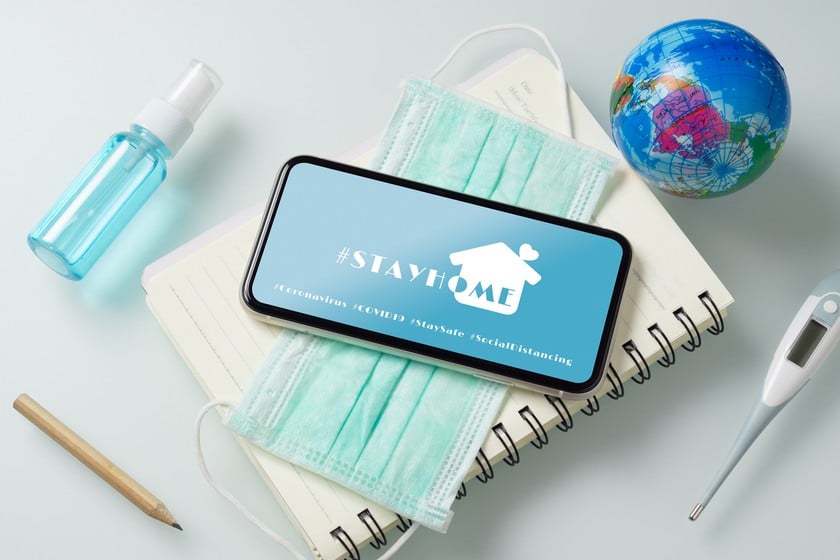 Most likely because you are home, you either listen to the news or watch it on TV. Because things go viral (no pun intended!) on social media, you may see articles and posts on the coronavirus all day long.
Limit the amount of time you spend watching, reading, or listening to the media about COVID-19. Also, limit the time you spend on social media. Just because you see something on social media, it doesn't mean it's true. There have been media circulating about the virus that isn't true.
Instead during this time, use media to connect with friends and family and give each other a boost.
3. Ask For Help During Coronavirus Outbreak
Don't be afraid to ask for help if you need it. If you are in the high-risk group, don't be shy ask a friend, neighbor or family member to pick something up from the store for you or help you with something.
If you are sitting at home pacing back and forth trying to stay calm and not succeeding, find a therapist to talk to. Even if you are stuck at home, many larger companies offer an Employee Assistance Program which gives access to mental health professions.
Many counties are offering behavioral health appointments at no cost for people who need to see a therapist due to stress or anxiety during this time.
Sometimes just having someone to talk to relieves anxiety because you are able to vent and get everything you need to say out.
4. Don't Stress Over Not Being Able to Find Supplies
Right now, finding any particular item is difficult. Bread is flying off the shelves, water is in short supply and anything like cold medicine is almost non-existent. When you do go to the store and see something (like pasta or rice) get it then, don't wait or it will be gone. Don't panic if you can't find something, just be on the lookout for it.
Keep looking online as well, if you have a favorite online store check back often, especially early in the morning to see if they have new stock in.
Items turn up online and in stores when you least expect them. It may take a while, but you'll find it eventually. The basic necessities are hard to find right now, so make a game out of it! For instance, you could start a scavenger hunt for toilet paper!
5. Stay Connected But #StayHome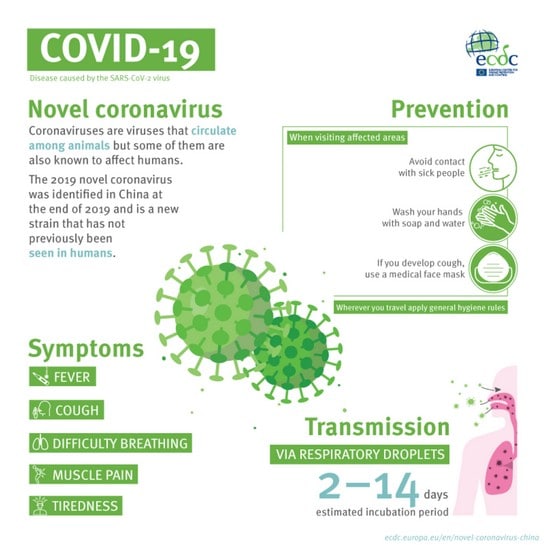 Because of the Shelter in Place orders in many states or counties, you might be feeling pretty lonely after a few weeks at home. Social interaction is a part of wellness and can boost the immune system by relieving stress.
Have you always been curious about how Facetime or video chat works? Now's a good time to try it! You can connect to family, fellow coworkers, and friends that way. You can start exploring your tech (you have that tablet for a reason) and use it to connect with others in meaningful ways that you haven't in the past.
Connecting with others is a powerful tool for helping you cope with situations that stress you out or cause anxiety. So go ahead, push that video icon and see what happens or call someone you haven't talked to for a while. You'll be surprised how good it makes you feel when you hang up!
6. Help Your Community
Volunteer. I know you thinking, what about Shelter in Place and social distancing? Right now many organizations need your help. Food banks need people to help put food boxes together for families in need. They are even observing social distancing by separating volunteers so they are not close together.
The Red Cross, as well as other organizations, need blood more than ever. There is a massive shortage. There are sick people in hospitals that require regular blood transfusions or might be waiting for blood for a critical operation. Blood banks are a safe sanitary place and they are taking extra precautions for disinfecting due to the virus.
There are a lot of people in need right now. Instead of sitting at home and dwelling on the virus, go help someone you'll feel good afterward. You can call the organization before you go to see what protocols they have in place for COVID-19 so you feel more comfortable volunteering there.
7. Take a Walk *Without Social Contact
Going outside is good for you. It helps your mood especially since you are not going outside as much as you were before. Going outside and taking a walk relieve stress. It doesn't matter if you walk, hike or bike being outside gives you a chance to clear your mind and help you not go stir crazy from being inside all the time.
While you're out there practice mindfulness by noticing, how the weather feels or the new flowers that are popping up. Don't forget to take some nice deep breaths. Don't worry, you can't get the coronavirus from taking a walk!
8. Acknowledge How You Feel During The Quarantine
It's okay to be scared or worried. Let yourself feel it. It does no good to try not to think about your worries or push the feelings away. That just causes more stress. Acknowledge how you feel and know that you are not alone. We are in this together. Remind yourself that this situation will pass and it is not permanent. Make sure to check our meditation CoronaVirus Will Pass in our meditation app.
9. Self-Care: Mental & Body Care
Don't forget through all this that self-care is important. That includes eating a healthy diet and exercising to keep your immune system up. Don't forget to stay hydrated all the time and try to have regular sleep routines. Make time for yourself to read a book or watch something that makes you laugh.
Laughter is one of the best medicines for helping with stress. It relaxes the body and can keep your muscles relaxed for up to 45 minutes. It also boosts your immune system by stopping the release of cortisol. The best part is it releases endorphins which not only make you feel better but can help reduce pain.
The gym is closed. What fitness activities I can do from home?
Probably your local gym in an effort to stop the spread of COVID19 was closed. However, you can still do some fitness from the comfort of your home. Here are a couple of exercises you can do at home: jumping jacks, push-ups, sit-ups, squats.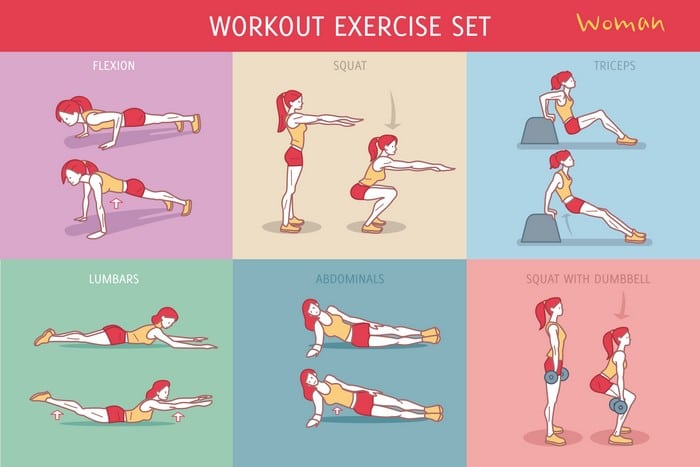 10. Meditate More or Start Meditating Now
Meditation is one of the best techniques to help you stay calm during the COVID-19 outbreak. Meditation allows you to spend time with yourself and acknowledge your thoughts. Meditation offers a host of benefits:
Reduces stress
Helps reduce anxiety
Promotes emotional wellbeing
Gain a greater understanding of self
Meditation allows you to focus and get rid of the thoughts you have crowded in your head that are causing stress. By making yourself aware, meditation allows you to see yourself and others from a different perspective.
This is accomplished by focusing on the present and reducing negative thoughts. Meditation can also boost your creativity and increase focus. You also gain more tolerance from meditation which can help you through challenging times.
Meditation can help you keep some of your medical conditions under control. Even though you may be taking medication, meditation is a great companion in helping you control your condition. Here are some conditions that meditation can help with:
Bonus: Meditation app FREE to use during Coronavirus: MindTastik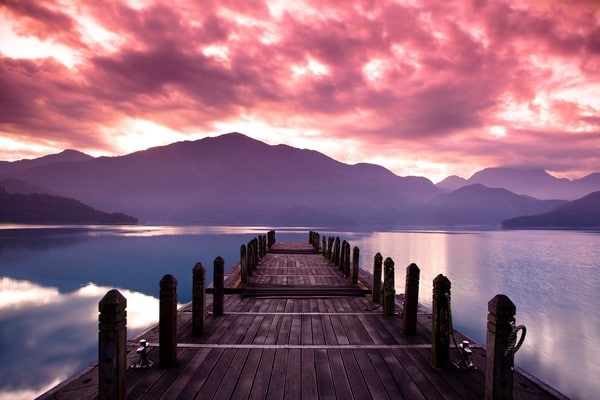 Meditation can also help your immune system. Stress causes inflammation in the body, which in turn causes chronic conditions. When you meditate, it reduces the stress in your body and allows your body a chance to rest and heal.
The mind and body are intimately connected. When the mind is stressed, the body reacts as well. Meditation can calm the mind and allow the body to relax which makes your immune system stronger.
Trying to stay calm during the coronavirus outbreak can be challenging. Everyone handles stress differently. If you are experiencing stress or anxiety due to the COVID-19 epidemic, it is our hope that the tips above can help you weather the storm.
MindTastik offers hundreds of meditations to help with stress, anxiety, and sleep. You can download MindTastik in the Apple App Store or Google Play. You can find a complete section for COVID19 meditations inside our app, all for free during this pandemic. Breathe, meditate, be mindful, and soon will be over. Together we stand!
#StayHome #StaySafe