Free Hypnobirthing Audio for Moms-to-be in 2023
Published on December 3, 2021 – Last Updated on January 9, 2023
Hypnobirthing audio can be a great way for moms-to-be to get the birth experience they want and need. In addition, this type of audio can help to reduce stress and anxiety during labor and delivery. Therefore, we have prepared a free hypnobirthing audio meditation so that all moms-to-be will be able to access it from the comfort of their own home.
The Best Hypnobirthing App with FREE Hypnobirthing Audios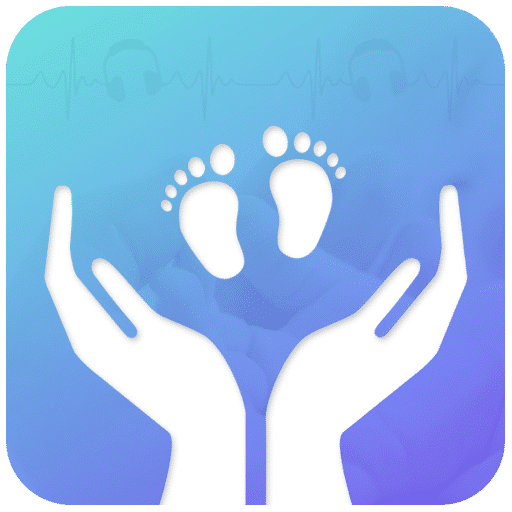 If you want to learn relaxation, affirmations, and listen to great music for pregnancy, then you should get the hypnobirthing app. Just make sure you have a smartphone or tablet before you get the app. You can find this hypnobirthing app by visiting our website about the best hypnobirthing apps. This free hypnobirthing audio is sponsored by Milena, CEO of Mindtastik, who is a mom-to-be and a fan of hypnobirthing relaxation techniques.
Free Hypnobirthing Audio for you on Youtube
Here is the pregnancy mindfulness track for birth which you can listen to on Youtube:
If you want to hear more free audio, download our hypnobirthing app where you can find free hypnobirthing mp3 and hypnobirth mp3.
How to Download the Free Hypnobirthing Meditation Tracks
To download the free hypnobirthing audios, go to this link here: Download. After downloading the file and opening it on your favorite audio player, you can start listening to it right away. The file is about 48 minutes long, so you can listen to it in one sitting or several shorter sessions.
The hypnobirthing meditation will help you to focus on your breath and on releasing all tension from your body. You will also learn some relaxation techniques that can be used during labor. In addition, the affirmations in this audio can help you to stay positive and focused during your birth experience.
Check out our affirmations blog posts: birth affirmations, hypnobirthing affirmations, and pregnancy affirmations.
Breathing Techniques for pregnancy and labor
By putting off breathing slowly, you calm down your parasympathetic nervous system. This model supports oxytocin or endorphin hormone activation in infants at birth. When you're expecting, practice your breathing technique every day. Get in a comfortable position, such as sitting cross-legged or reclining with a pillow behind your head and shoulders. Place one hand on your belly and the other over your heart. Close your eyes and breathe in through your nose for a count of four, hold for a count of two, and exhale through your nose for a count of four.
If you are currently expecting, it might be helpful for you to download this free hypnobirthing audio meditation so that you can learn relaxation techniques and breathing exercises before the big day arrives. If you know someone who is expecting, make sure to share this post with them to learn more about hypnobirthing techniques.
Hypnobirthing Audio to Create Support for Birth & Labour
Any mother should at least try our meditations to see if they assist her in coping better during the birthing process. But, actually, we go much further than that and believe any mom-to-be should use our hypnosis prenatally as the subconscious mind is very receptive prior to birth.
The Mindtastik Hypnobirthing App contains five tracks:
1 Pre-birth relaxation
2 Pain relief
4 Birthing partner support
5 After-birth relaxation
6 Music Track Downloads
7 Create your Pregnancy Sanctuary Week by Week.
The aim of the app is to provide support and relaxation for both mother and birthing partner, with each track focusing on a specific area. For example, we have found that many mothers find great relief from pain and are more relaxed during labor when they use hypnosis and self-hypnosis over other forms of pain relief.
Here are a few questions you may have about pregnancy meditation:
When should I start practicing?
Ideally, it would help if you started practicing hypnobirthing as soon as you found out you were pregnant. This will help you to get used to the techniques and relax more easily during labor. You can continue to use the hypnosis tracks throughout your pregnancy and even after your baby is born.
What is the best way to learn hypnobirthing?
We recommend getting a good book on the subject and practicing it daily. You can also find many audio relaxation sessions that help you learn how to relax. Hypnosis is a powerful tool for helping women through labor, so it's worth learning as much about it as possible before your baby arrives.