Best HypnoBirthing Classes for Gentle Birthing 2023
Published on November 22, 2021 – Last Updated on January 9, 2023
Are you looking for hypnobirthing classes in order to have a more relaxed birth?
Hypnobirthing is the best method of childbirth education that helps women prepare for labor and delivery. It's a natural approach to childbirth that teaches relaxation techniques, pain management, breathing exercises, guided meditation, and more. We offer the best hypnobirthing classes online so that you can learn at your own pace!
You will feel empowered by learning how to use your body's natural ability to give birth in the most gentle way possible. Our courses are designed with you in mind – we know how busy life can be these days! That's why our programs are flexible and easy-to-follow, so they fit into any schedule. Plus, we provide lifetime access, so you can go back anytime if something comes up or if you want some refreshers on certain topics. With us as your guide through pregnancy and beyond, there is nothing holding you back from having an amazing birthing experience!
What is an online birth class?
Online birthing classes are great as they typically are run by qualified labor and adoption nurses instead of support staff. You can take them at your own pace and in the comfort of your home. They are also more cost-effective than attending a live birth class.
An online childbirth education program is the best way to learn about all aspects of labor and delivery, including relaxation techniques for pain management, breathing exercises based on years of research by doctors in many countries around the world, guided meditations for reaching your birthing goals, what to expect during labor, and more.
Online classes are ideal for mothers who work full-time or have other responsibilities that make it difficult to attend a live class. You can take our online birth course at your own pace when it's convenient for you—even if you only have 15 free minutes! And best of all, they provide lifetime access so you can go back anytime you want.
The best hypnobirthing classes online for pregnancy, birth, and labor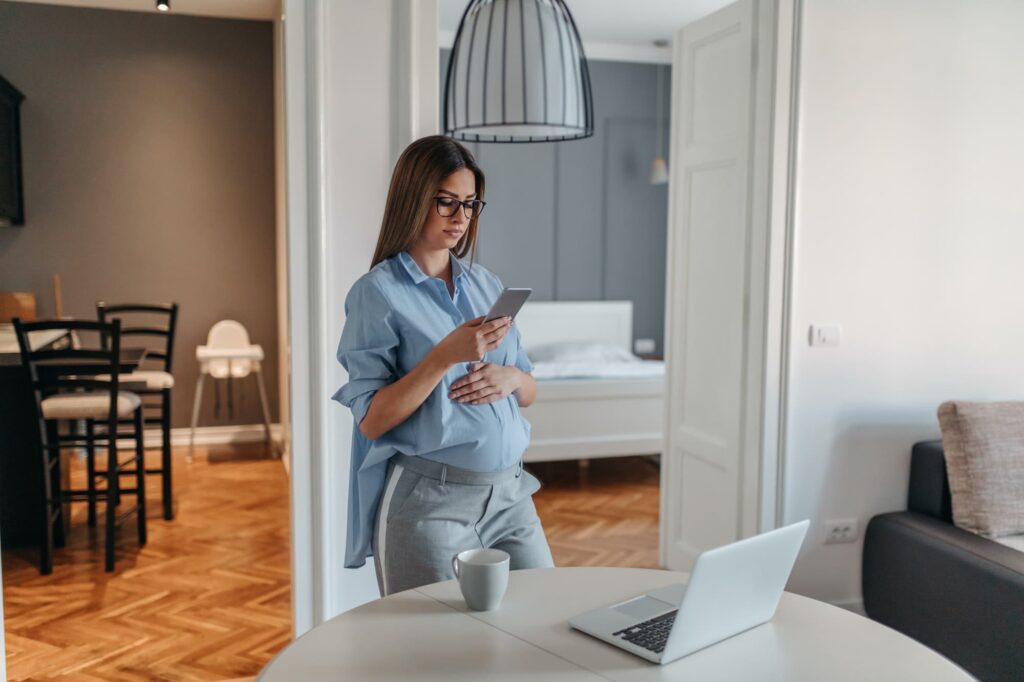 We are proud to offer online birth classes that are endorsed by international hypnobirthing associations, led by highly-qualified nurses and other experts in the field, easy to follow for busy moms with all levels of experience, affordable, so they fit into any budget! We also provide a 100% satisfaction guarantee on our courses because we know you will love them.
Our online hypnobirthing courses use a combination of video and audio teaching to keep you engaged. Still, they also give moms the freedom to learn at their own pace so everyone can stay focused on what matters most – giving birth in an empowered way!
You don't need any prior experience to attend our classes. In fact, we encourage first-time moms to take a course so they can discover the benefits of hypnobirthing before the baby's arrival!
What is included in an online birth class?
Our programs are designed with moms and their birthing partner(s) in mind – they include everything an expectant mother needs in order to have a safe, calm birth with self-hypnosis.
Our online birthing classes are divided into several modules that include all essential topics for giving birth with relaxation techniques and pain management: Pregnancy & Childbirth Preparation Relaxation Techniques Pain Management Deepening the Trance Guided Imagery Meditation The Power of Suggestion & Affirmative Language.
Topics covered in the hypnobirthing course:
The importance of relaxation during labor and birth – Relaxation techniques that you can apply to yourself or your birthing partner(s) throughout the whole birthing process — including visualization, breathing exercises, guided imagery meditation, and more. – Pain management with hypnosis so you can enjoy pain-free labor and birth. – The power of suggestion to enhance your birthing experience — from visualization techniques all the way through delivery!
How hypnosis works during pregnancy, labor & birth. – Relaxation techniques that you can apply to yourself or your birthing partner(s) throughout the whole birthing process — including visualization, breathing exercises, guided imagery meditation, and more.
How to stay calm during labor – even when you feel all alone!
The importance of staying well hydrated throughout your pregnancy for a safe & healthy birth experience. – Techniques that help reduce the risk of tearing at delivery time.
The role hypnosis can play in reducing your chances of needing a c-section or other medical interventions. – How to use hypnosis during the pushing stage for an easier & more relaxed birth experience.
The power of suggestion to enhance your birthing experience — from visualization techniques all the way through delivery!
And so much more! Our online classes are easy to follow, so you can learn hypnosis for birth anywhere at any time.
Hypnobirthing Course: Online birthing courses & Hypnobirthing Techniques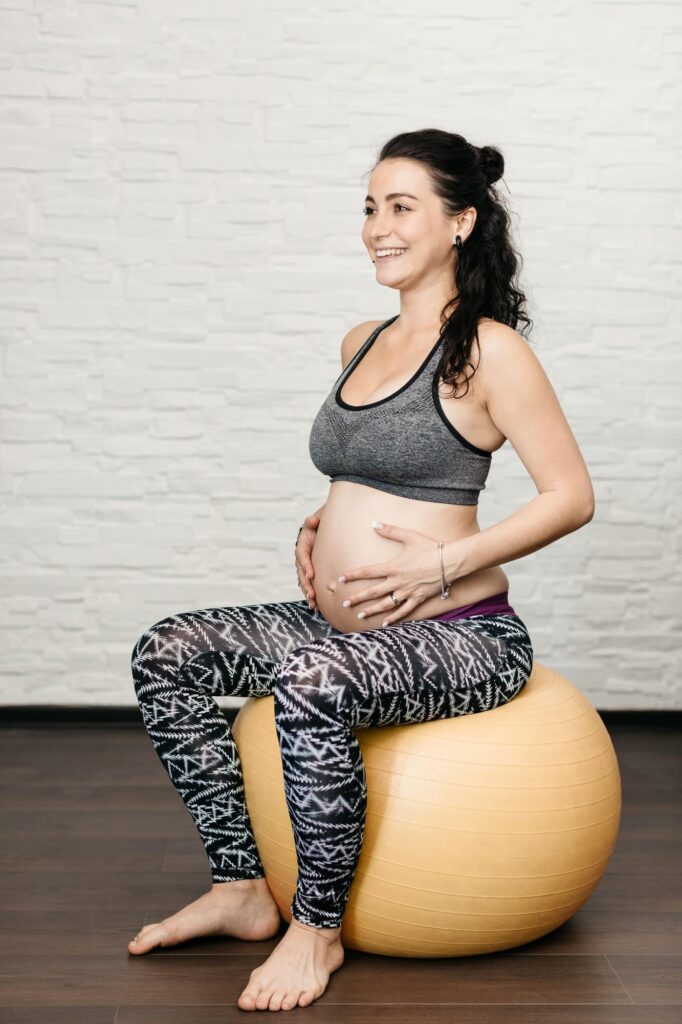 The online prenatal classes provide an easy-to-follow birthing program that will help you prepare for the best possible birth experience. In addition, these hypnobirthing techniques will help you achieve a calmer birth.
The online session is divided into several modules, which include all essential topics related to pregnancy and childbirth preparation: relaxation techniques, pain management with hypnosis so you can enjoy pain-free labor and delivery. This perfectly fits expectant parents who need online support in the hypnobirthing practice.
These are the pregnancy relaxation mp3 for your hypnobirthing journey
Relax, Bond With Your Baby, and Prepare for Childbirth
Drug-Free Anesthesia & Natural Childbirth
Release the Fear of Childbirth
Chakra Balancing for Expectant Mothers
Breathing and Positive Affirmations to be used during labor
Meditations and Affirmations for Breast Feeding
Quit Smoking before you become Pregnant
Post-Natal Depression
Birth Partner
Mindfulness Meditation for busy Moms or Moms to Be
Learn and practice the 3 Breathing Techniques for Labor
Our hypnobirthing online course and childbirth classes for couples is a unique class designed to help parents-to-be give their baby the best possible welcome.
Natural Birth Online Course
Hypnobirthing is a new way to have an empowering birthday. You'll feel calm and relaxed during your entire pregnancy with these amazing breathing techniques, which are easy-to-use apps on the iPhone or Android device of choice! In addition, learning how to control one's breath can help manage discomfort in labor pains.
Deep breaths allow us to breathe more deeply than shallow ones do, so we get fresh oxygen into our bloodstreams that release soothing endorphins (a natural painkiller). Furthermore, suppose you visualize yourself through hypnotherapy visualizations guided meditation segments throughout this process. In that case, it will increase chances for success since visualization has been found effective enough alone, but together, they work wonders!
I love watching the guided visualizations that use real-life images of actual births, and it really helps you to see how other women cope with pain during childbirth. It is like seeing a true testimonial as opposed to reading about them, which can be less effective, especially if your attention span starts getting distracted by surrounding noises; there's nothing wrong with multitasking. The more you can relax your mind and body during birth, the better it will be for both of you, so download these apps now!
When should I take a hypnobirthing course?
The sooner, the better because you will get more practice in hypnobirthing practices before the baby's birth. However, if you're pretty far along, don't get discouraged yet register for one. You'll have learned so much over the last 2 to 4 months, which you could be doing for months with no problems. The mothers enrolled in the course and had many positive birth experiences.
So what's involved in a hypnobirthing course?
The best hypnobirthing courses include relaxation techniques that will help parents-to-be manage the pain of childbirth by using deep breathing and visualization to get through birth and other events such as surgery or any discomfort you may experience during your pregnancy. The hypnobirthing practice for the birth course requires no pain medication. In the prenatal classes, you will learn everything about the birth process and how to give birth naturally with a positive birth experience.
Online childbirth classes compared to traditional classes
There is an online childbirth class for every birth, which is best if you want a natural birth, a hypnobirthing, or a planned C section. There's undoubtedly something for you. I listed the best online birth classes online to help you better identify your best class.
The online courses are perfect for pregnant women. The pain management techniques included in this online hypnobirthing course will allow you to experience a positive birth.
Prepare yourself with the knowledge, mindset confidence, and tools to birth calmly and safely
Learn relaxation techniques to help you give your baby a welcome that is calm, gentle, and safe.
By using these apps, achieve birth fulfillment–awake and alert–in a totally relaxed state of mind and body!
Gentle Birthing: A Relaxed Approach To Birth hypnobirthing classes online best hypnobirthing online birthing course childbirth online class natural birth planned c section best hypnobirthing apps.
Download the best hypno birth app from our post!
Best Online Courses For Natural Childbirth
The mama natural online birthing class aims to assist hypnobirthing mothers to have a baby they love. This program is intended to get you prepared physically, mentally, and spiritually. The Prenatal Health Course is led by Genevieve Howland, the best-selling author of Natures Guides to Pregnancy and Childbirth, and Maura Walker, a qualified nurse-midwife (CNM). The mama natural pregnancy course gained tremendous feedback last decade with a great many reviews from happy mothers.
Online prenatal classes are way more effective than traditional classes
Online prenatal courses are, without a doubt, the best choice for any pregnant woman. You get to access it anytime you want and wherever you choose since there's no need to go out in order to take your course, which is perfect if you plan on taking evening or weekend classes so that you can attend. In addition, this means that you do not have to miss work or school if you have a busy schedule.
If you want to find the exact due date, you can use our online due date calculator for free!
Best Hypnobirthing Online Classes: Final Thoughts
The most expensive course will not always be the best choice for an expecting mother. This course is very cheap to buy for a lot of people and is very basic and has everything you need as standard. If you want something else, especially if you want live sessions with a trainer, please take a look at Hypnobubs packages. You can see the article here for information about hypnobirthing and its uses. Also, look at these related articles: Hypnobubs and Hypnobirches in general here are the best Online Classes.
Best HypnoBirthing Online Classes: The Moms' Perspective I know many moms who have taken the best online courses and actually found them to be very beneficial because they were able to make use of all the relaxation techniques that are included in every course, such as visualizations, deep breathing, and meditation. Prenatal classes online as a way to help you connect with your baby the best hypnobirthing course will include information on how to do this. Best HypnoBirthing Online Classes: The Dads' Perspective
For fathers-to-be, birth preparation courses like these provide them an opportunity to bond and support their wife and partner through the birth experience and learn about what they can do to help her.
The best hypnobirthing online class will include information for fathers-to-be on how they can support their wife and partner by just being present with them in order that she is able to focus more easily on the task of giving birth.
In this article, we've explored the best hypnobirthing online classes and how they can help you achieve a calm labor experience. In addition, the course includes relaxation techniques that will allow you to birth calmly and safely by using these apps! If all of this sounds intimidating and you want help enacting these principles, let us know.
Tags: natural birthing instincts, hypnobirthing teaches, deep relaxation techniques, hypnobirthing techniques, natural birthing, labor process, hypnobirthing book, choose hypnobirthing