The Best Pregnancy Meditation for Moms-to-be
Published on January 23, 2022 – Last Updated on May 9, 2022
Are you looking for a way to reduce stress during your pregnancy? If so, consider adding meditation to your daily routine. Pregnancy meditation can help improve moods, promote relaxation, and even reduce the risk of preterm birth. But not all types of meditation are created equal. In this post, we'll talk about the best type of meditation for pregnant women – mindfulness-based prenatal meditation. We'll also provide tips on how to get started. So whether you're a first-time mom or an experienced pro, read on for some helpful advice!
Mindfulness Meditation for Pregnant Women
Mindfulness meditation is a form of mindfulness that is specifically designed for pregnant women. It is based on the principles of mindfulness, which are to be present at the moment and focus on your thoughts and feelings. Guided meditations help you achieve these goals by teaching you how to focus on your breath and pay attention to your body. Once you can do this, it becomes easier to be mindful.
For pregnant women, guided meditations are ideal for several reasons. First, it reduces stress and negative emotions like anxiety. The deep breathing that comes with mindfulness meditation increases the oxygen supply to your baby. It also helps distract you from unpleasant thoughts or memories.
Nowadays, you don't need a mindfulness teacher anymore! Instead, you can start practicing meditation online with the help of an app or a program. We've talked about this topic in more detail on our blog. So, let's see how you can practice prenatal meditation at home!
Practice Mindfulness To Reduce Pregnancy Anxiety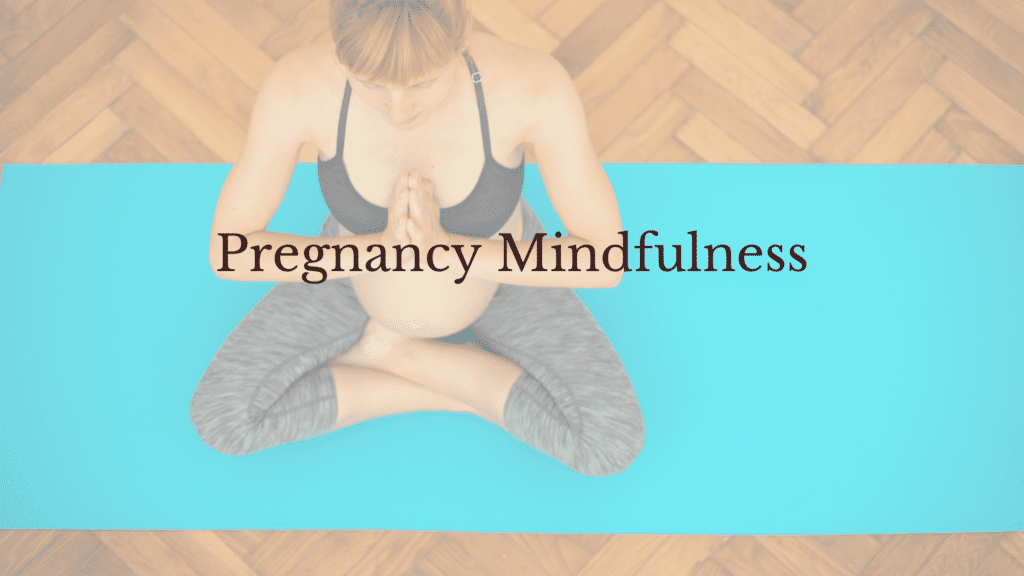 Before beginning mindfulness techniques for pregnant women, it's important to make sure you're comfortable, and your surroundings are quiet and calming. Wear clothes that don't restrict your belly and sit on a cushion or chair with good back support. Choose a comfortable place where you can take time out of your day for 10 minutes or more.
The next step is to focus on your breath. As you inhale and exhale, focus on the sensation of air moving into and out of your body. Let all other thoughts drift away as you meditate on the sound and feel of your breath.
Over time, meditation techniques can help you to become more aware of your emotions and improve the quality of your sleep. It also helps to improve your concentration and focus on the present moment. If you're an expectant mom who has trouble sleeping, this type of meditation might be helpful.
Hypnobirthing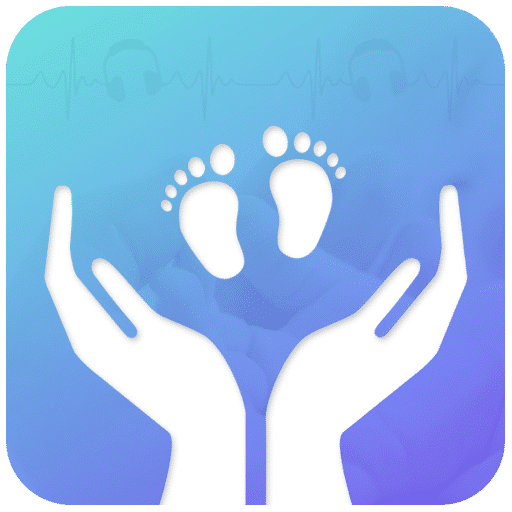 Hypnobirthing is a type of childbirth preparation that uses relaxation, visualization, and deep breathing to promote calmer birthing. Using guided meditation techniques, you can be more aware of your bodily sensations.
This technique is based on the idea that your body is equipped to handle pain naturally. Practicing hypnobirthing techniques during pregnancy will help condition yourself for a more natural childbirth experience. As a result, you can enjoy a calmer, more relaxed birthing experience.
We have developed the best hypnobirthing app for your well-being and the one that will give you and your partner everything you need to practice our method of hypnobirthing. You can download the app for:
Android: Hypnobirthing App
Apple iOS: Hypnobirthing App
Pregnancy Meditation Techniques For Well Being
If you have trouble with deep breathing, take a minute or so to focus on just taking slow deep breaths in through your nose and slowly breathing out through your mouth. Make sure to pay attention to the way you're feeling during the exercise; ask yourself what emotions or feelings are coming up for you. You can also try different sounds like bells, chimes, or singing bowls in order to enhance mindfulness reflection techniques.
Labor Relaxation Techniques
The labor techniques are similar to the pregnancy techniques. You might need some background music for this practice. You may also need a chair or cushion in this type of meditation. And, of course, you will need to sit away from distractions and close your eyes.
While practicing labor techniques for 4-5 minutes each day can be helpful, some women find that their overall experience is more transformative when they meditate regularly throughout their pregnancy. It's essential to be patient with yourself. Don't expect immediate results or you may become discouraged. The benefits of practicing meditation are cumulative, so the more you practice, the greater your chances of achieving a state of mindfulness that's achievable on your own and even during labor.
Finally, if you're looking for motivation to stick with your meditation routine throughout your pregnancy, remember that you're helping your baby get off to a great start in life. The more you practice reflection techniques for pregnant women, the more likely it is that your child will develop positive coping skills and self-regulation abilities, both of which are important for emotional health.
Check out our free printable birth plan.
Pregnancy Visualization Exercises For Pain Relief
Visualization during pregnancy can be very comforting. In addition, you can use visualization techniques to improve the quality of your sleep, reduce stress, and lower anxiety.
Before you try any visualizations while pregnant, make sure you feel comfortable doing them while lying on your back. This is because most experts agree that you should avoid lying on your back after the first trimester.
You can also practice visualizations while sitting comfortably, standing up, or even during your next prenatal massage. Just close your eyes and visualize a relaxing scene such as lying at the beach in the sunshine or floating down a river on a warm summer day.
Hypnobirthing Meditation for a Peaceful Pregnancy and Positive Birth
It would be best if you started practicing hypnobirthing as soon as possible, even before the second trimester. These techniques can help you if you feel overwhelmed or if you want to have a better sleep.
Check out our free hypnobirthing audio on Youtube:
Prenatal meditation ♥ Mindful Pregnancy Yoga Relaxation Techniques For Stress & Anxiety
This recording is suited for the third trimester. Make sure to check our post about online hypnobirthing classes.
Pregnancy Calm Benefits
An expecting mother can significantly benefit from practicing relaxation techniques during pregnancy. Many experts recommend learning self-hypnosis or meditation to improve your quality of life and prepare for labor and birth. You can have a gentle birth by using the techniques presented above.
Here are some benefits of pregnancy serenity:
You will achieve peace of mind and improve your overall health.
Doing self-hypnosis therapy can significantly decrease the chance of post-natal depression.
Learn how to breathe slowly, and this way, you will be able to manage stress and induce calm to you and your baby.
You will feel more empowered by taking control of the pain during labor.
A calm mind can also help you ease pregnancy symptoms like morning sickness, muscle cramps, and bloating.
One research documented that babies will feel calmer proportionally to the mother's calm.
You will learn to relax even if you are anxious about giving birth, which will help your baby's stress levels.
So there is no doubt that it's advisable to take some time to relax and enjoy your pregnancy. Then, you can learn hypnosis techniques online so you can start practicing at home.
It would help if you considered the fact that more than one-third of women suffer from anxiety during pregnancy. Becoming anxious is not the same as being calm, so start using meditation exercises now to maintain your emotional balance throughout pregnancy and labor.
Conclusion
Now that you know all about the benefits of prenatal meditation, we hope you'll consider giving it a try. Not only can mindfulness-based prenatal meditation help reduce anxiety and promote peace of mind, but it can also improve your overall health and even the well-being of your baby. So if you're looking for a way to relax and de-stress during pregnancy, this is definitely a great option to explore. So what are you waiting for? Start practicing today!
Tags: healthy pregnancy, expectant moms, physical sensations, feeling stressed, most moms, pregnant woman